Women in Comics Month: Interview with Sophie-chan
Mar 01, 2017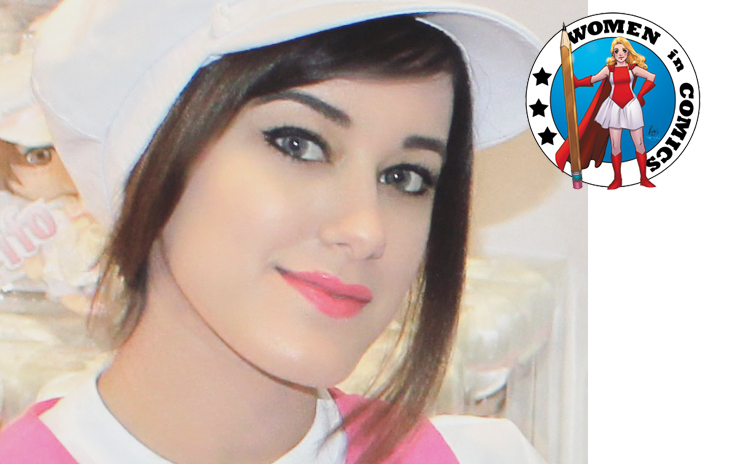 In honor of Women in Comics Month this March, PREVIEWSworld talks with Sophie-chan!
**************

PREVIEWSworld: Tell us a little bit about yourself! What are you currently working on?
Sophie-chan: I'm a 26 years old self-taught comic artist with an engineering background. I specialize in Japanese comics called manga. I have gained online popularity due to my YouTube channel, which what motivated me to pursuit this career.
I'm currently working on a manga called Ocean of Secrets which will be released April 2017 by TOKYOPOP.
PREVIEWSworld: How long have you been working with sequential art? What titles, companies, and creators have you worked with over your time in comics?
Sophie-chan: I have self-published Ocean of Secrets two years ago. I've been drawing since I was 12 years old or probably younger. I've written the story of my Manga 6 years ago, but continued improving it, as well as enhancing my art skills.
I have written and illustrated the Manga myself so I haven't collaborated with any creators yet.
PREVIEWSworld: Did you have a mentor or hero in the industry that inspired you to pursue a career in comics?
Sophie-chan: I was inspired by many creators, both Japanese and non-Japanese. Years ago, I was inspired by Mark Crilley to start my own YouTube Channel and have my own comic book. I was inspired by Hayao Miyazaki's films especially Howl's Moving Castle.
PREVIEWSworld: In your opinion, how has the comic book industry evolved in terms of gender?
Sophie-chan: I believe that to some extent, we are getting closer to gender equality than we have ever been in most fields. We are now seeing more female-led characters in movies and comics as well as more female comic creators. It's great to allow this form of adversity to kick in the comic industry.
PREVIEWSworld: What challenges do you see surrounding women in comics and how could people of all genders go about addressing them?
Sophie-chan: It's the pre-assumed idea that people have of women creators. But that never bothered me since people will judge not just that, but your art style, background and age or looks. I'd like to have my comic independent of me for that reason, but that will make it harder for me to reach and express myself to my fans.
PREVIEWSworld: Where do you see yourself in the industry in the next ten years and what projects would you like to work on that you haven't yet?
Sophie-chan: I'll complete the series of Ocean of Secrets and work on turning it into a movie or an Animated movie. I'd love to collaborate with another artist to create a new comic.
PREVIEWSworld: If you could give advice to any aspiring editors, executives, writers, or artists, what would you tell them?
Sophie-chan: My advice is to keep your head high, writing and illustrating comics is a difficult job that requires so much dedication and hard work. Yet it'll pay off in the end and you'll be glad that you never gave up. Accept criticism that will improve your work and stay away from the destructive criticism that pulls you down.