Women in Comics Month: Interview with Livia Pastore
Mar 01, 2017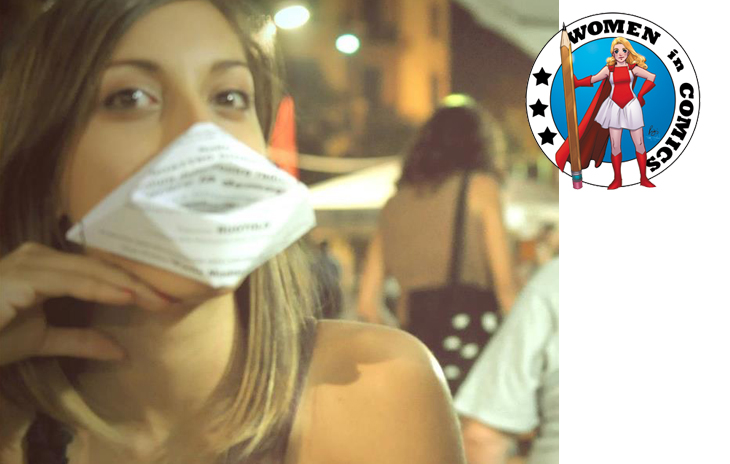 In honor of Women in Comics Month this March, PREVIEWSworld talks with cover artist and penciler Livia Pastore!
*************

PREVIEWSworld: Tell us a little bit about yourself! What are you currently working on?
Livia Pastore: Hi everyone! I'm principally working to the graphic novel "Keyser Soze: Scorched Earth" for Red 5 Comics, and I'm honored because it performs the prequel of one of the best thriller movie ever done. In the meanwhile I'm working to other little projects, and one is an original script, I hope it will see the light soon.
PREVIEWSworld: How long have you been working with sequential art? What titles, companies, and creators have you worked with over your time in comics?
Livia Pastore: Since 2009. I was still studying drawing and sequential art when the editor of an Italian publishing house, GG Studio, hired me to complete one of his books. I started with "Route Des Maisons Rouges" an erotic comedy, but then I worked on the most different genres, from the noir to the sci-fi, with different american publishing houses. I knew many personalities, overall Italian and european, and I had the honor to work with many of them. My teachers were Fabrizio Fiorentino and Lorenzo Ruggiero, and I worked with Giuseppe Cafaro, Emilio Laiso, Pasquale Qualano and many others.
PREVIEWSworld: Did you have a mentor or hero in the industry that inspired you to pursue a career in comics?
Livia Pastore: Many, for different reasons. I always loved to read stories and I'm fascinated by artists who are able to do this in a cool and original way. The first I followed was Alessandro Barbucci, for his captivating style and his story in Disney, but working I knew so many different professionals that now it's impossible for me the choose only one mentor. At the moment I'm loving Roger Ibàñez for his clean and graphic line.
PREVIEWSworld: In your opinion, how has the comic book industry evolved in terms of gender?
Livia Pastore: I think this industry is trying in any way to involve girls. In part because girls are a big amount of readers, and in part because it's noticed that comics need a new point of view. Comics were risking to repeat in loop themselves, always using the same themes, and that's the reason why girls generally read only manga, because that kind of market is thought even for them. Fortunately, maybe in the wake of cinematographic industry, this is changing. Personally, I'm glad to say that I worked on a graphic novel thought expressly for girls, "Blades of Hope", and this is exactly what we need: no boobs or sexy costumes, but strong and proud female characters with a purpose in their life. When they hired me for the book, they said to be happy that the artist was a girl, too, and I thought it's a proof that times change.
PREVIEWSworld: What challenges do you see surrounding women in comics and how could people of all genders go about addressing them?
Livia Pastore: The same challenges that women have to deal with in every setting, for example to be under-extimated or victim of prejudices. We can do anything, put us to the test. Anything which defines girls as stupid/romantic/sexy dolls will have short life. Only starting thinking at women as a different ensemble of problems, lives and purposes, we can realize something new suitable to them.
PREVIEWSworld: Where do you see yourself in the industry in the next ten years and what projects would you like to work on that you haven't yet?
Livia Pastore: I'm planning to co-write, draw and color a project with a friend scriptwriter, that is under construction from one year, and then keep writing and publishing my works. I've many ideas, and I think to have many things to say. I hope it's true.
PREVIEWSworld: If you could give advice to any aspiring editors, executives, writers, or artists, what would you tell them?
Livia Pastore: Be modest and look for sincerity. This is a really difficult field, overall because it's an artistic work. There are people interested in your success or ruin, and others who think it will never be a real work, so listen the opinion of honest and neutral people. Accept that you, as anyone else, have weak points, and work on them, again and again.
PREVIEWSworld: And lastly, are there any up-and-coming women creators who you would recommend readers check out
Livia Pastore: Obviously! Let's start with Mirka Andolfo and Laura Braga, who are established comic artists actually working for DC Comics. There's Daniela Di Matteo, comic artist at Gottferdom Studio, she realizes french graphic novels, and then there's another artist too much competent to be little known, Ludovica Ceregatti. I hope you'll find them very good.