Women in Comics Month: Interview with Cathy Malkasian
Mar 01, 2017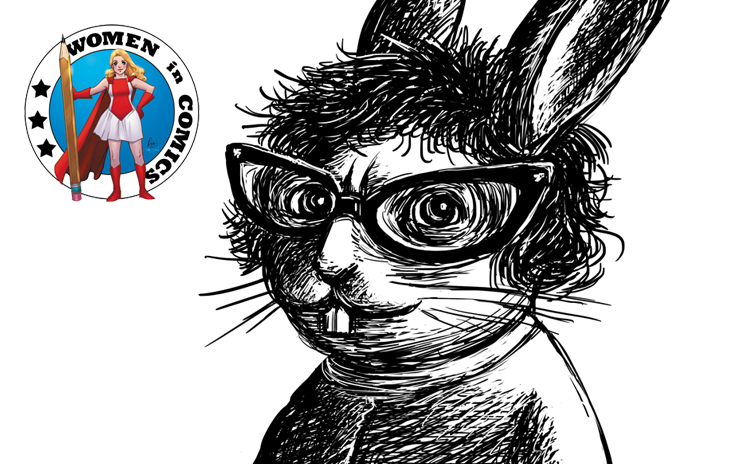 In honor of Women in Comics Month this March, PREVIEWSworld talks with cartoonist Cathy Malkasian!

*************
PREVIEWSworld: Tell us a little bit about yourself! What are you currently working on?
Cathy Malkasian: I worked in animation for a couple of decades as a director and storyboard artist. (By the way, comics and storyboards are two very different things, in case anybody was wondering!) Right now I'm working on another graphic novel.
PREVIEWSworld: How long have you been working with sequential art? What titles, companies, and creators have you worked with over your time in comics?
Cathy Malkasian: Fantagraphics has published my four graphic novels, beginning with "Percy Gloom" in 2006.
PREVIEWSworld: Did you have a mentor or hero in the industry that inspired you to pursue a career in comics?
Cathy Malkasian: I did not have a mentor or hero, just a desire to tell the kinds of stories that I wanted to read.
PREVIEWSworld: In your opinion, how has the comic book industry evolved in terms of gender?
Cathy Malkasian: Without having a complete picture of the industry's evolution, I'll just say that nothing will truly evolve unless more women get published. Depictions of women will not change, styles of writing and drawing won't evolve until more women are in decision making roles, too. Diversity feeds creative evolution. Variation strengthens the whole. There are glimmers of hope here and there, but the big, muddy tide of mediocrity and "tradition" will always roll back if there's not enough to resist it.
PREVIEWSworld: What challenges do you see surrounding women in comics and how could people of all genders go about addressing them?
Cathy Malkasian: Rather than checking off diversity boxes and trying to be correct and fair, just make good characters. This is the core challenge of writing work, and everything follows from it. Good characters are complex and interesting, with deep inner lives, rather than just exaggerated sex characteristics. They can be of any color, gender, sexual orientation or physical ability. Think of the interior before the exterior.
PREVIEWSworld: Where do you see yourself in the industry in the next ten years and what projects would you like to work on that you haven't yet?
Cathy Malkasian: It's hard to say. The stories tell me what to do, so I can't make plans, except to work every day!
PREVIEWSworld: If you could give advice to any aspiring editors, executives, writers, or artists, what would you tell them?
Cathy Malkasian: You can't afford to be insecure and hang back. Even if you're a raging introvert, when you get an opportunity, take it and learn as much as you can. And no matter how well prepared/schooled you think you are, most of your learning will be on the job. Enjoy that, and the people. Learn from everybody.