PRESS START: Twilight Princess, Assassins Creed, and More
Jan 10, 2017
by Andrea Purcell
It's dangerous to go alone, so take January's PRESS START: Video Game Comics and Collectibles Column! This month travel to the Twilight Realm with Link and Midna, escape from Freddy with all new figures, celebrate 10 years of Assassins Creed, and more in this month's PRESS START! Level up your comics and collectibles with PRESS START!
Video game-related items are sprinkled through each month's PREVIEWS catalog, and we go through to pick out the coolest products. With everything from comics and art books to statues and toys, the PREVIEWS catalog is full of everything a gamer needs.
Don't wait to reach a save point. Head to your local comic shop to pre-order all of the cool items in this month's column and many more!
---
Five Nights at Freddys Nightmare 5-inch Figures
Five Nights at Freddys is getting a little more disturbing with an all new set of action figures from Funko. By day Freddy Fazbear's Pizza is a place for families and fun, but at night the security guard must protect themselves as Freddy and his crew wreak horrifying havoc. These five inch action figures showcase the "Nightmare" versions of the Five Nights at Freddys crew including Foxy (JAN172822), Chica (JAN172821), Bonnie (JAN172820), Fun Time Foxy (JAN172823), and of course Freddy (JAN172819) himself. Each of the five figures in the set comes with their own build-a-figure accessory to create your very own Nightmarionette!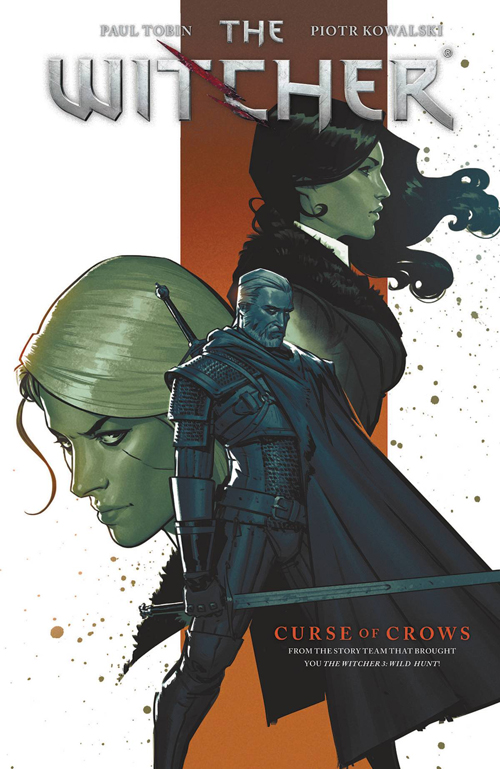 The Witcher: Curse of Crows
Geralt is continuing his adventures away from video games in the latest chapter of The Witcher from Dark Horse Comics. Collecting the complete Dark Horse Digital mini-series, The Witcher: Curse of Crows (JAN170167) finds Geralt and Ciri embroiled in a tale of brutal revenge. In the world of The Witcher nothing is as it seems, and the past can always come back to haunt you – sometimes literally. Dive back into the dark and ruthless realm of The Witcher one more time and discover hidden secrets that will change the way you see Geralt and his world.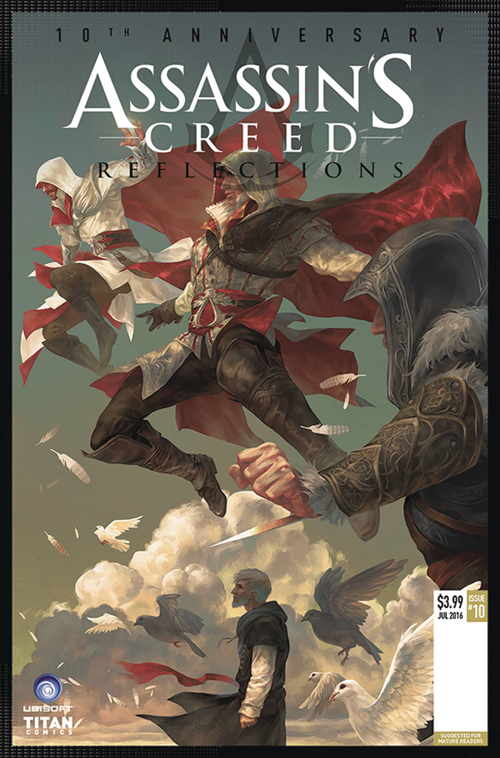 Assassins Creed Reflections #1
It's been ten years since Altair first leapt from the top of the highest building to land safely into a tiny bale of hay, and Titan Comics is celebrating this noteworthy anniversary with an all-new series. Assassins Creed Reflections #1 (JAN172011) is the start of a four issue mini-series that brings together the best-loved characters of Ubisoft's award winning franchise for some all new adventures. Featuring Altair, Edward Kenway, and everyone's favorite Renaissance roof-crawler Ezio, Reflections is packed with four brand new escapades for fans of Assassins Creed to explore.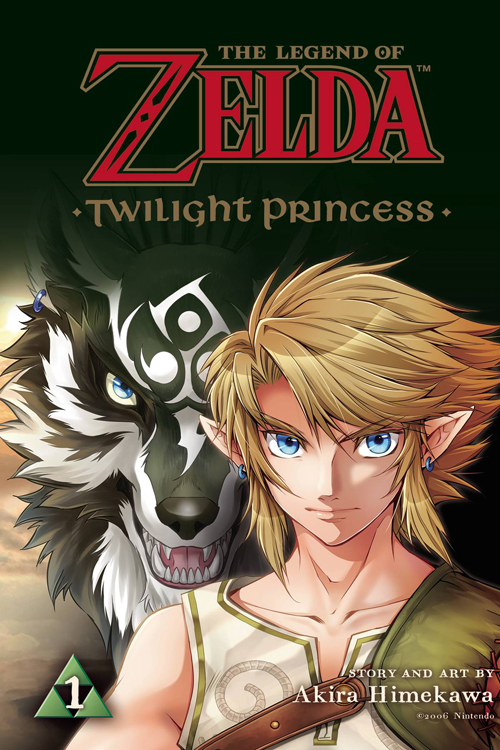 The Legend of Zelda: Twilight Princess, Volume 1
Link is back as Viz Media translates another Hyrulian adventure into manga with The Legend of Zelda: Twilight Princess Volume 1 (JAN172159). The story of parallel dimensions and shadows, Twilight Princess is one of the darker entries in the Zelda series and also introduced a modern fan favorite character with Midna. As Link and Midna traverse the worlds of Hyrule and the Twilight Realm Link gains new abilities, including being cursed to transform into a wolf. Together they must stop Ganondorf from stealing the Triforce pieces and rescue Princess Zelda from a fate worse than death.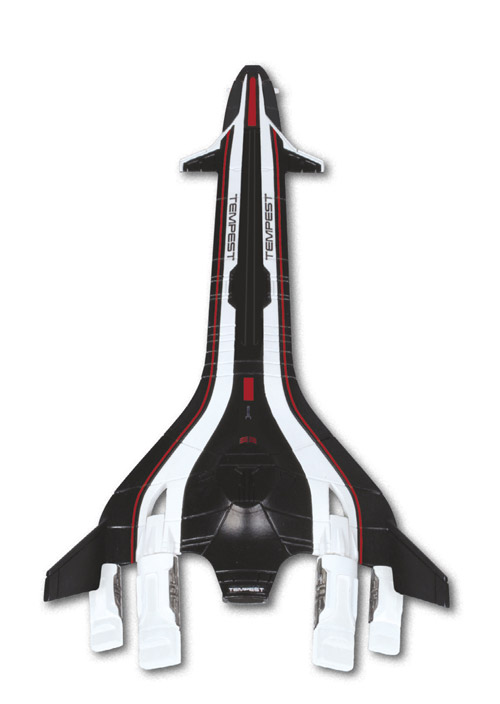 Mass Effect: Tempest Ship Replica
The next chapter in BioWare's Mass Effect saga begins in early 2017 in Mass Effect: Andromeda, the first open-world game in the franchise. Players will explore the Andromeda galaxy aboard the starship Tempest, and Dark Horse Comics brings fans a recreation of the ship with their Mass Effect: Tempest Ship Replica (JAN170175)! Measuring 8" long, this sleek starship will send your imagination soaring into the stars!

**********
Andrea Purcell is a Web Content Writer for PREVIEWSworld.com and a part time assistant to busy comic creators. Her favorite past times are singing karaoke at comic conventions and memorizing obscure trivia about random pop culture.