January PREVIEWS Is Packed With DC Collectibles
Jan 07, 2017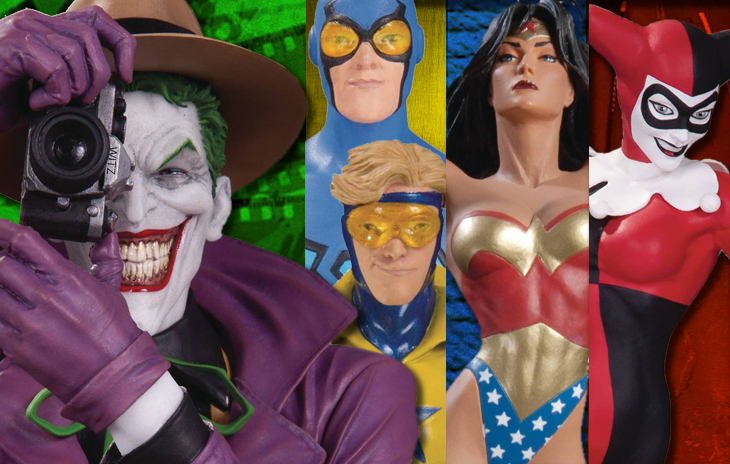 DC Collectibles has seven new items in the January PREVIEWS to add to your collection. See the new statues and action figures now featuring The Joker, Harley Quinn, Wonder Woman, and more!
Preorder your favorites now at your local comic shop!
---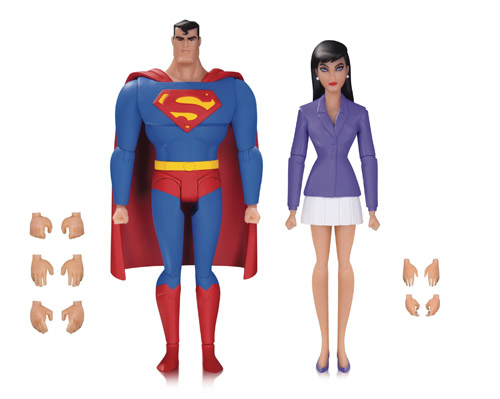 SUPERMAN ANIMATED SER SUPERMAN & LOIS LANE AF 2 PK
Item Code: JAN170424
SRP: $55.00
DC's greatest animated couple is now available in this action figure 2-pack based on designs from SUPERMAN: THE ANIMATED SERIES. Created from actual design pages from the show's creators, these 6" renderings of Man of Steel and the Daily Planet's most daring reporter are brought to life in spectacular detail.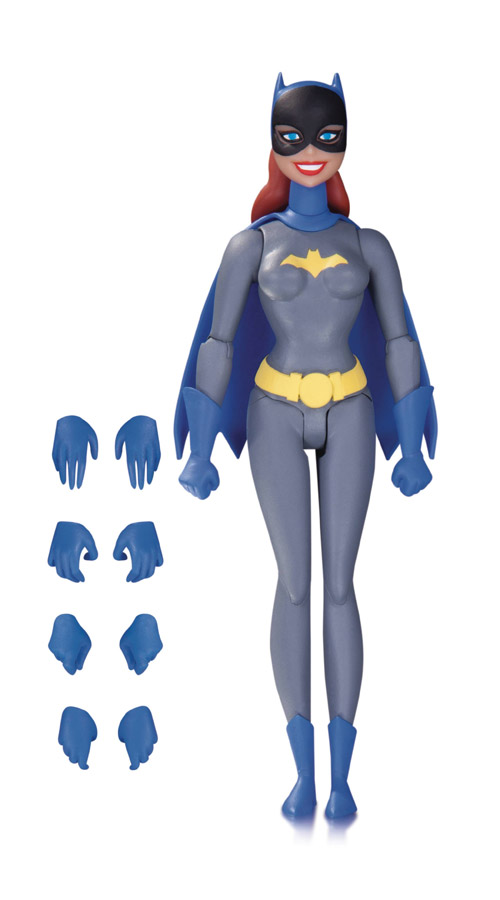 BATMAN ANIMATED SERIES BATGIRL AF (GRAYSUIT)
Item Code: JAN170425
SRP: $28.00
Batgirl is the latest action figure based on the wildly popular Batman: The Animated Series! Batgirl appears in her original gray suit and comes with extra pairs of hands! Measures Approximately 5.31" tall.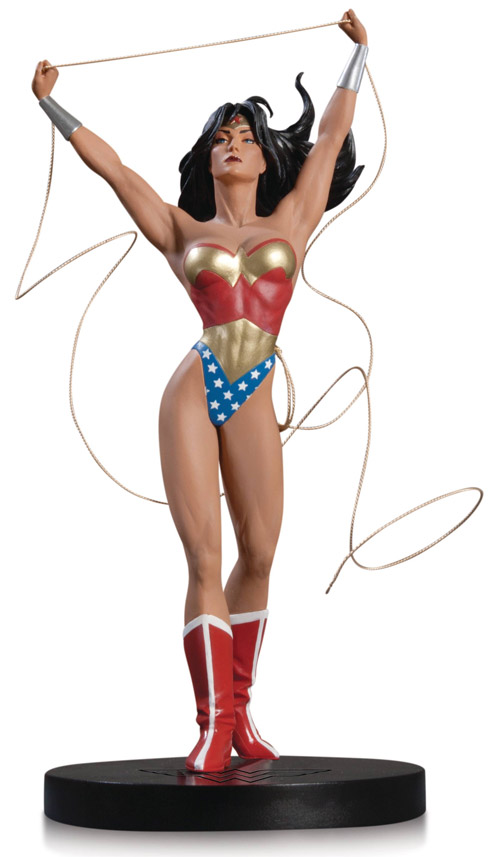 DC DESIGNER SER WONDER WOMAN BY ADAM HUGHES STATUE
Item Code: JAN170426
SRP: $130.00
Wonder Woman takes her lasso in hand in this new Designer Series statue envisioned by Eisner Award-winning artist Adam Hughes, whose work has appeared on so many issues of WONDER WOMAN. Measures Approximately 12" tall.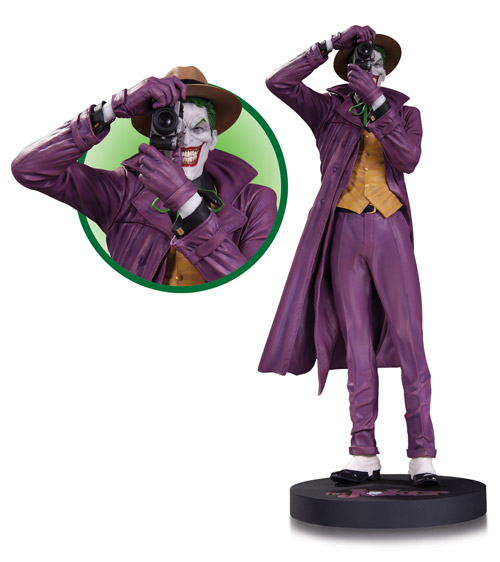 DC DESIGNER SERIES JOKER BY BRIAN BOLLAND STATUE
Item Code: JAN170427
SRP: $150.00
Straight from the Eisner Award-winning graphic novel BATMAN: THE KILLING JOKE, acclaimed artist Brian Bolland's rendition of The Joker gets the Designer Series treatment! Bolland's version of the Clown Prince of Crime is one of the most iconic, recognizable renditions of the character! Limited Edition of 5,000; statue measures approximately 13.71" tall.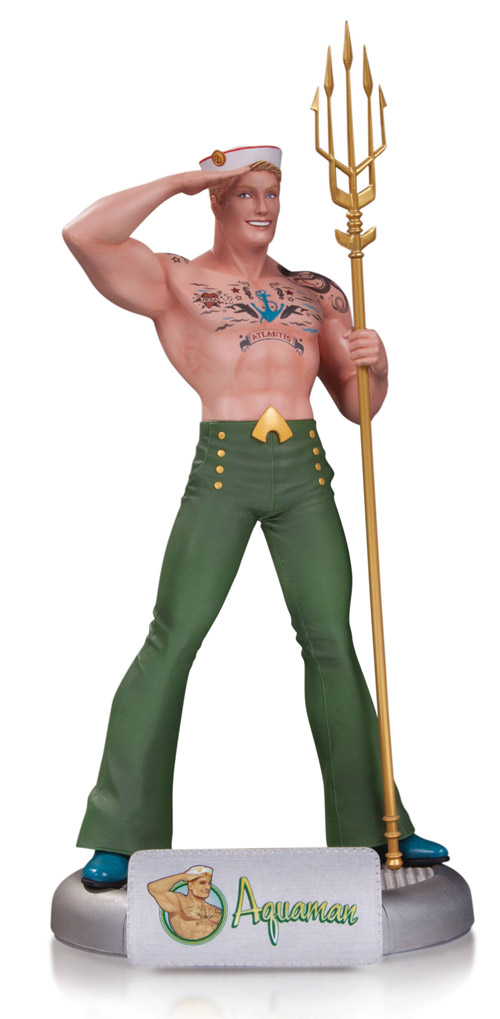 DC BOMBSHELLS AQUAMAN STATUE
Item Code: JAN170428
SRP: $125.00

Ahoy there! It's Aquaman, the King of the Seven Seas in 1:8 scale of painted glory. The first-ever solo male hero statue from the DC Bombshells line is here! Limited Edition of 5,000; Statue measures approximately 11.26" tall.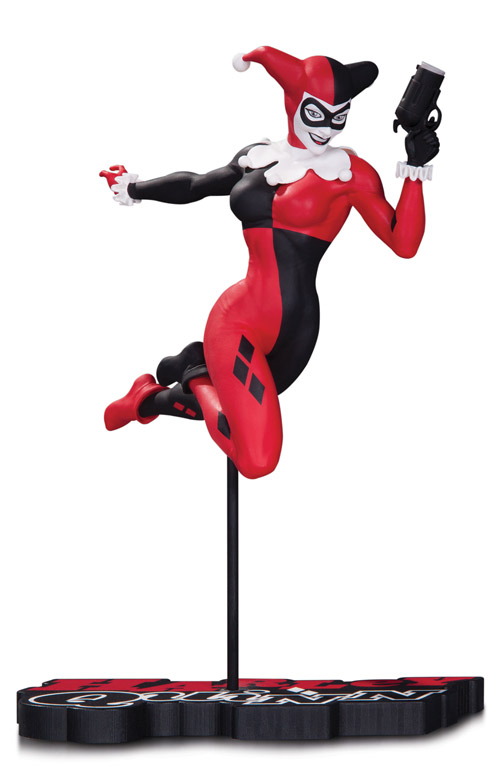 HARLEY QUINN RED WHITE & BLACK STATUE BY TERRY DODSON
Item Code: JAN170429
SRP: $80.00
Calling all Harley fans! Terry Dodson's Harley Quinn is the latest and hottest statue from the hit RED, WHITE AND BLACK series. Limited Edition of 5,000; Statue measures approximately 7.20" tall.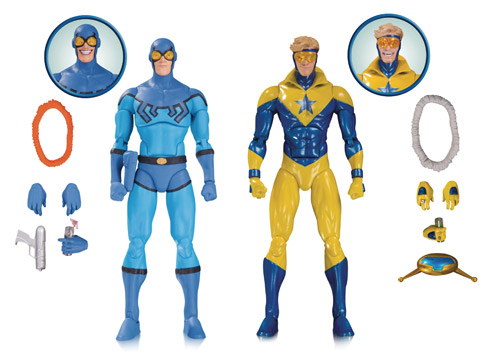 DC ICONS BOOSTER GOLD & BLUE BEETLE AF 2 PK
Item Code: JAN170430
SRP: $60.00
It's a bromances for the ages with the blue and gold team! DC Collectibles presents Blue Beetle (6.25" tall) and Booster Gold (6.38" tall) action figures each with multiple accessories, including leis and Booster's robot sidekick, Skeets.