The Vampire War Rages On In IDW's V-WARS
Aug 02, 2014
The vampire wars are in full swing for IDW Publishing and PREVIEWSworld was lucky enough to catch up with writer Jonathan Maberry at SDCC 2014 to get his take on his new series V-WARS!

V-WARS chronicles the battle between humans and hundreds of new species of vampires! The vampires people used to believe in weren't charming romantic antiheroes. They were monsters.

"Nothing here sparkles, I can tell you that. It's old-school scary monsters. And it actually is old-school because this is not the Hollywood vampire," said Jonathan Maberry.

"This actually taps into world vampire beliefs. Every country has a belief in vampires, and they're all different. So when people get infected by the plague in V-WARS, they turn into whatever vampire is tied to their ethnic background, which means you never know who's going to be a vampire or what kind of vampire they're going to be. It's never going to be a good thing for anyone involved in that."

Watch the PREVIEWSworld interview below and pick up V-WARS now at your local comic shop!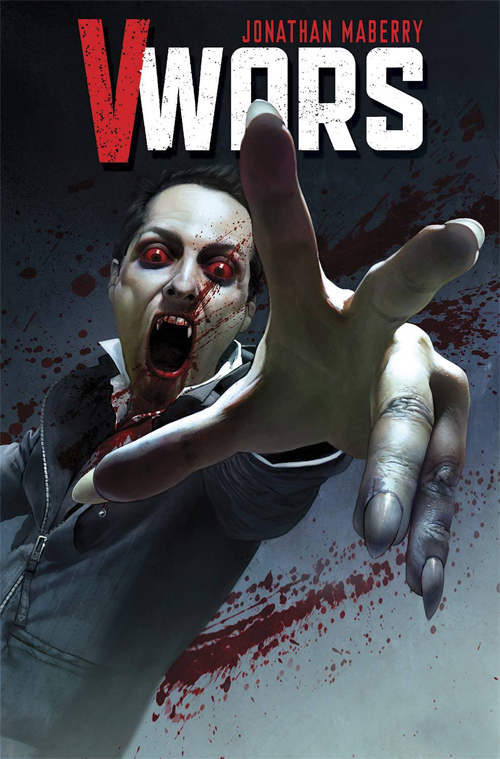 V WARS TP VOL 01 CRIMSON QUEEN
Item Code: AUG140442