SDCC: Michael Rooker Promotes Guardians of the Galaxy
Jul 29, 2014
Actor Michael Rooker — the man who some will always call "Merle" — stopped by the Marvel booth on Friday to help promote the August release of Guardians of the Galaxy, in which he plays the character Yondu. A roaring crowd greeted the actor, as he signed autographs and posed for a number of pictures, especially when it came to posing with kids who dressed like the new movie's characters.
Rooker also made many rounds around the convention, as the following pictures will attest. The man is a true fan, a lover of cons, and all around great guy to mug for photo ops. Here's to you, Mike. You made a lot of your fans happy on Friday at San Diego Comic Con!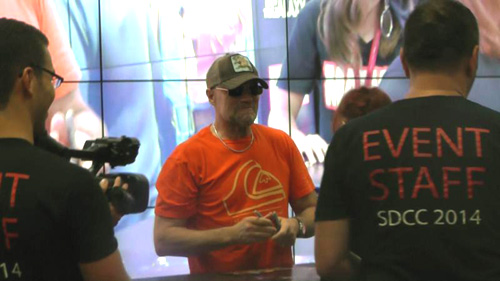 Getting ready to make the fans happy at the Marvel booth.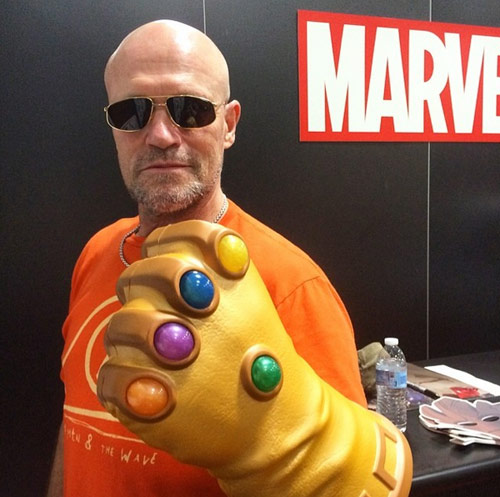 Brandishing the Infinity Gauntlet.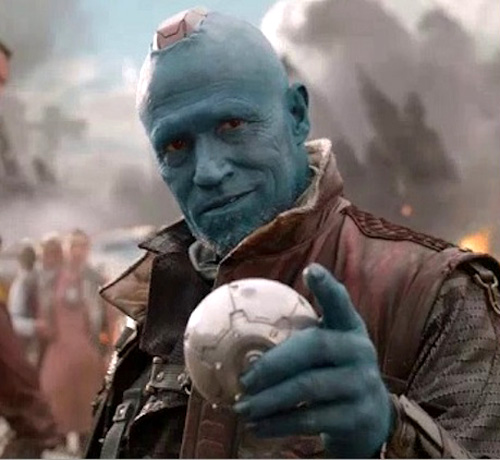 Michael in character as "Yondu" for the movie Guardians of the Galaxy.