Manga Monthly: Epic Adventure and Dramatic Romance
Aug 09, 2014
A new PREVIEWS means a new look at manga! We have some brand-new series making their debut in this issue in addition to some fanbooks and the epic conclusion of a popular shoujo series. Have a read through our look at this month's manga highlights and be sure to pre-order yours today at your local comic book shop!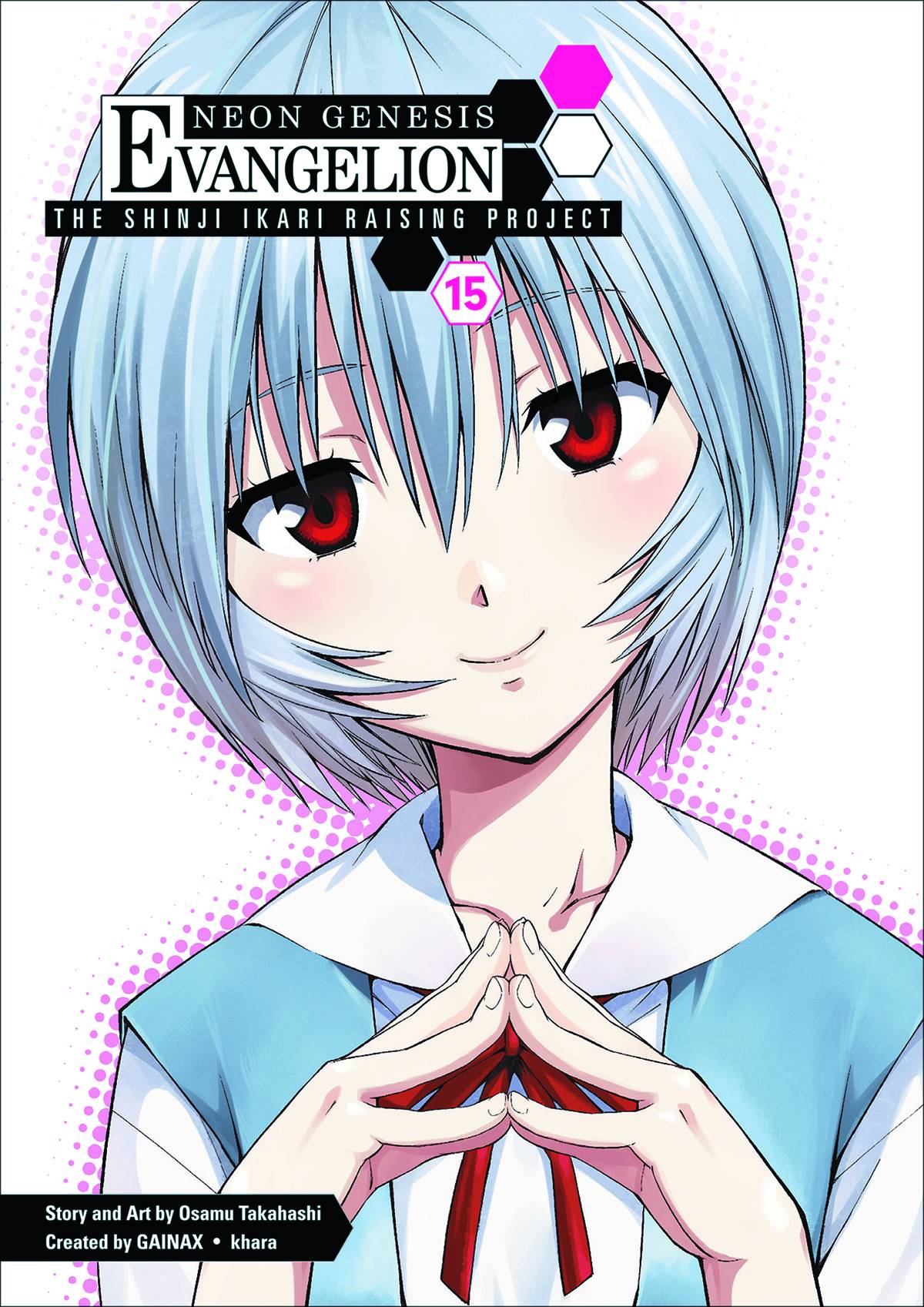 Dark Horse continues to publish Neon Genesis Evangelion: Shinji Ikari Raising Project, which will release its 15th volume this fall.
The story is based off of the game of the same name, which follows the protagonist of the ground-breaking Neon Genesis Evangelion series through an expanded alternate universe briefly glimpsed in the show.
In Volume 15 (AUG140115), Rei and Shinji might be getting close to each other, but Asuka isn't too sure about it.
Follow this light-hearted look at the thought-provoking show as it continues later this year!
Kodansha is debuting a new work by Ema Toyama, a previous winner of the Kodansha Manga Award. Her new work, Manga Dogs (AUG141543) is out this fall!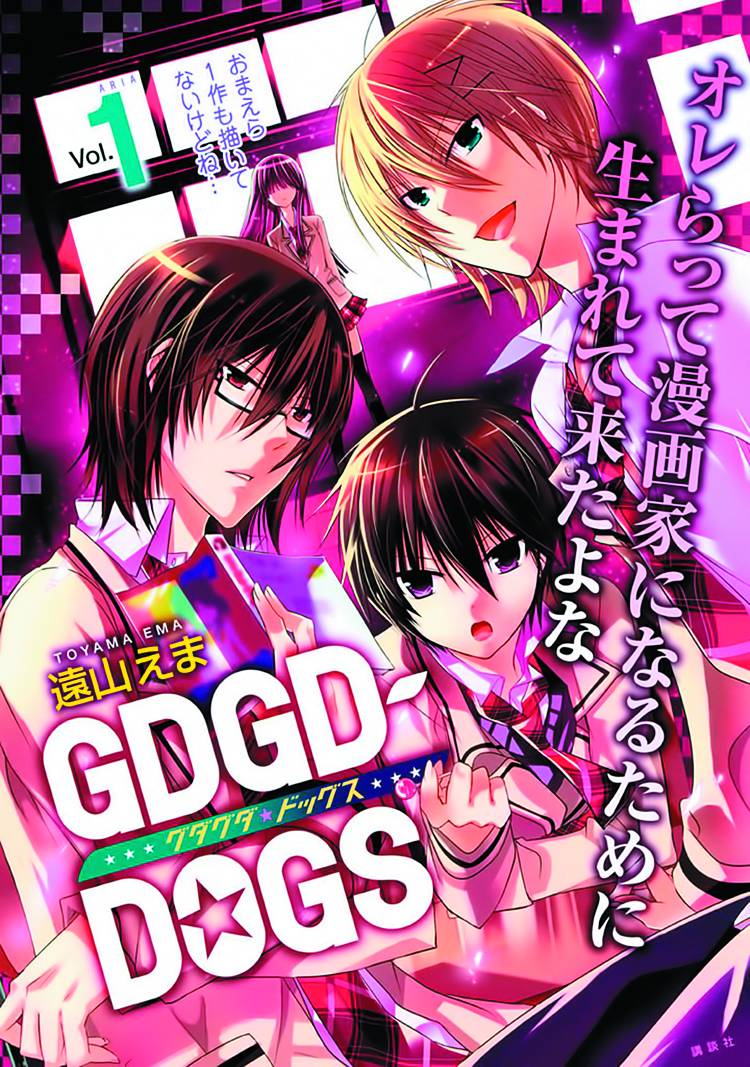 Manga Dogs (also known as GDGD-Dogs) follows Kanna Tezuka, who just wanted some peace and quiet so she could focus on making manga. But her dreams of some silence were shattered by three boys who might look pretty, but don't have much going on upstairs.
Once these three discover that Kanna is a published manga artist, they decide that she should be their teacher – but she's got other ideas! This book is a perfect fit for our "How to Draw" month as you follow these three goons on their quest to learn the art of manga.
Seven Seas Entertainment adds to its already extensive manga lineup with Lucifer and the Biscuit Hammer (AUG141652)! This is the first of five omnibus editions of the fan-favorite series. Amamiya Yuuhi is average in every way: grades, looks, and his blasé outlook on life. So what is he supposed to do when he wakes up one day to a talking lizard who tells him that there is a gigantic hammer in outer space that's poised to break the earth into pieces? Pretend it never happened? Find out in Lucifer and the Biscuit Hammer, out this fall!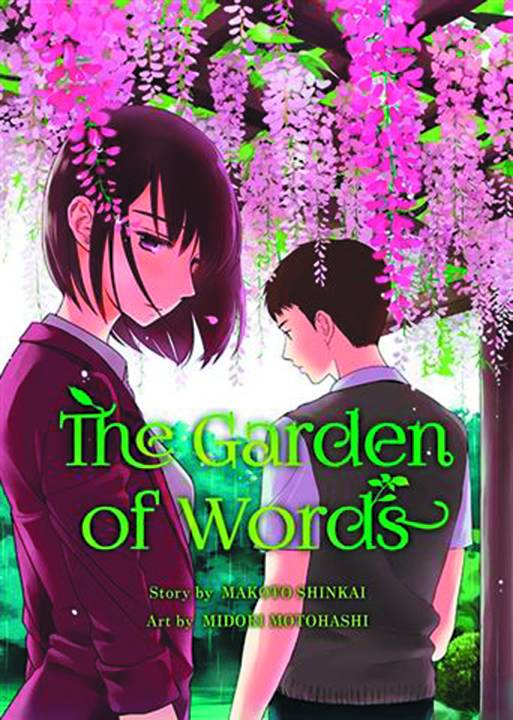 Makoto Shinkai, who brought us the incredibly emotional 5 Centimeters Per Second, continues his success with The Garden of Words (AUG141748).
This graphic novel follows Takao Akizuki, who strives to be a shoemaker, and Yukari Yukino.
These two meet in the Shinjuku Gyoen National Garden on one fateful rainy morning, and as their lives become intertwined we learn more about what motivates these two.
This story is another masterful dramatic romance from Shinkai, who has been called "the next Hayao Miyazaki" by many. Pick it up when it releases courtesy of Vertical Inc. this fall.
If you prefer your romance to be a little more light-hearted, then Witch Craft Works (AUG141749) is for you!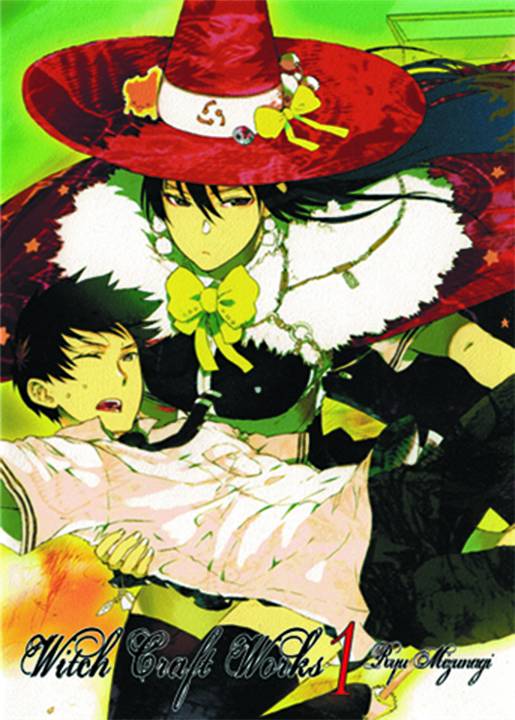 Vertical Inc. brings this supernatural story to the west this fall.
Takamiya Honoka is just a regular, average guy, with the most notable thing about him being that he sits next to the school's "Princess," Kagari Ayaka. These two have no real interaction with each other – until Kagari saves him from certain doom! And not only that, she's dressed as a witch and floating on a broom. What has Takamiya gotten himself into? Find out in Witch Craft Works!
The incredibly popular shoujo series Vampire Knight reaches its ultimate conclusion in the series finale, volume 19 (AUG141750), out by Viz this fall! Yuki has stolen Zero's memories of her to free him, and she plans to give up her own life in order to save Kaname and turn him into a human – but he's got his own plans. With eternity at stake, Yuki and Kaname each vie to change the other's destiny. This limited edition comes with an exclusive alternate cover and a mini hardcover art book by series creator Matsuri Hino. Complete your Vampire Knight collection with this final volume!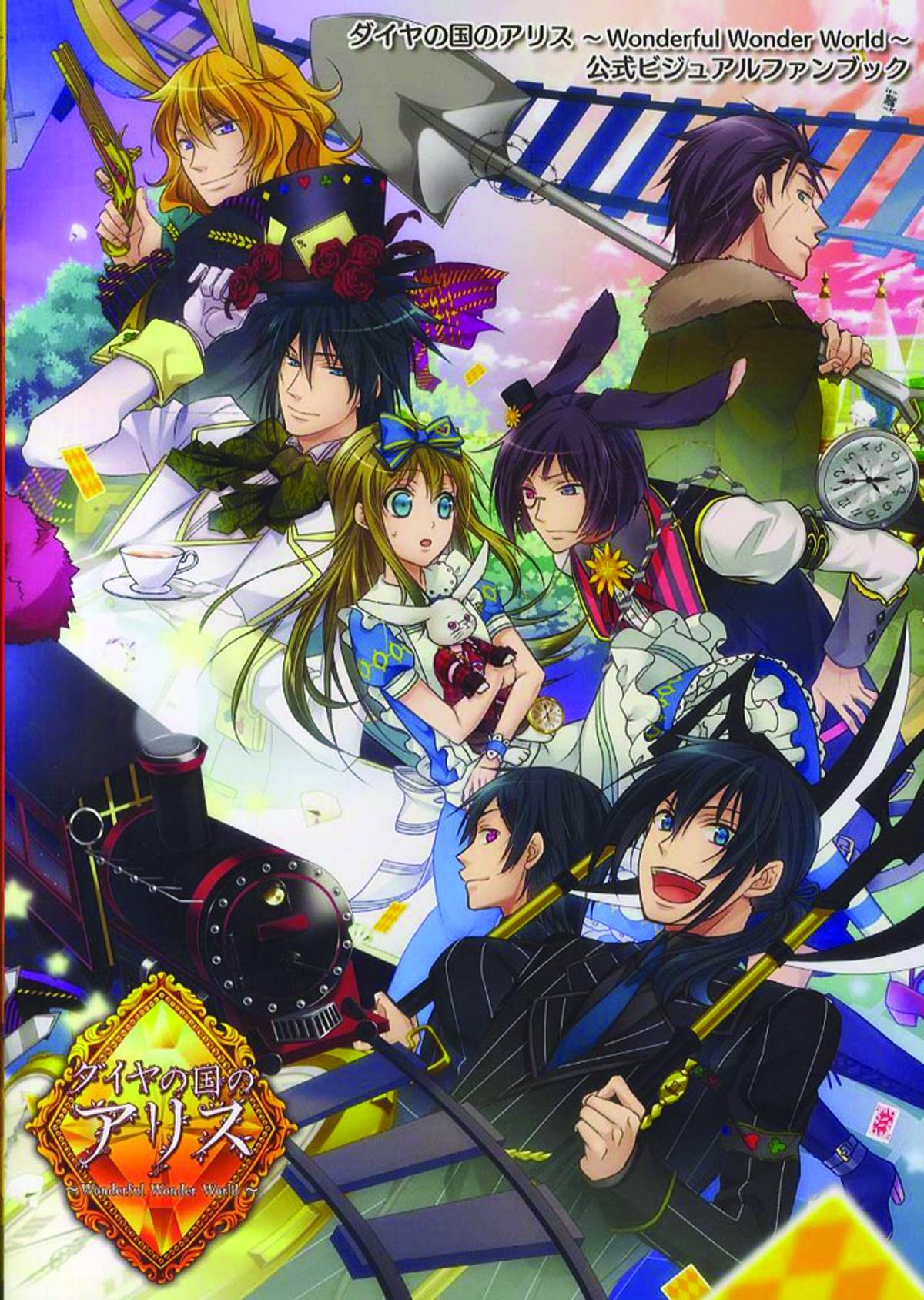 Alice in the Country of Diamonds, the incredibly popular shoujo visual novel and manga series by QuinRose, is getting its own fan book – the Wonderful Wonder World Official Visual Fan Book (AUG141780)!
This book is packed with illustrations, manga, character profiles, creator interviews, and even a detailed guide for every route Alice can take in the PSP game.
This is a must-have for any fan of the franchise, and it's out via Yen Press this fall!
In Barakamon (AUG141781), pro calligrapher Seishuu Handa is sent off to a remote island on the westernmost edge of Japan after he gets into a fight with an elderly exhibition curator.
A city boy through and through, Seishuu struggles with getting used to rural life.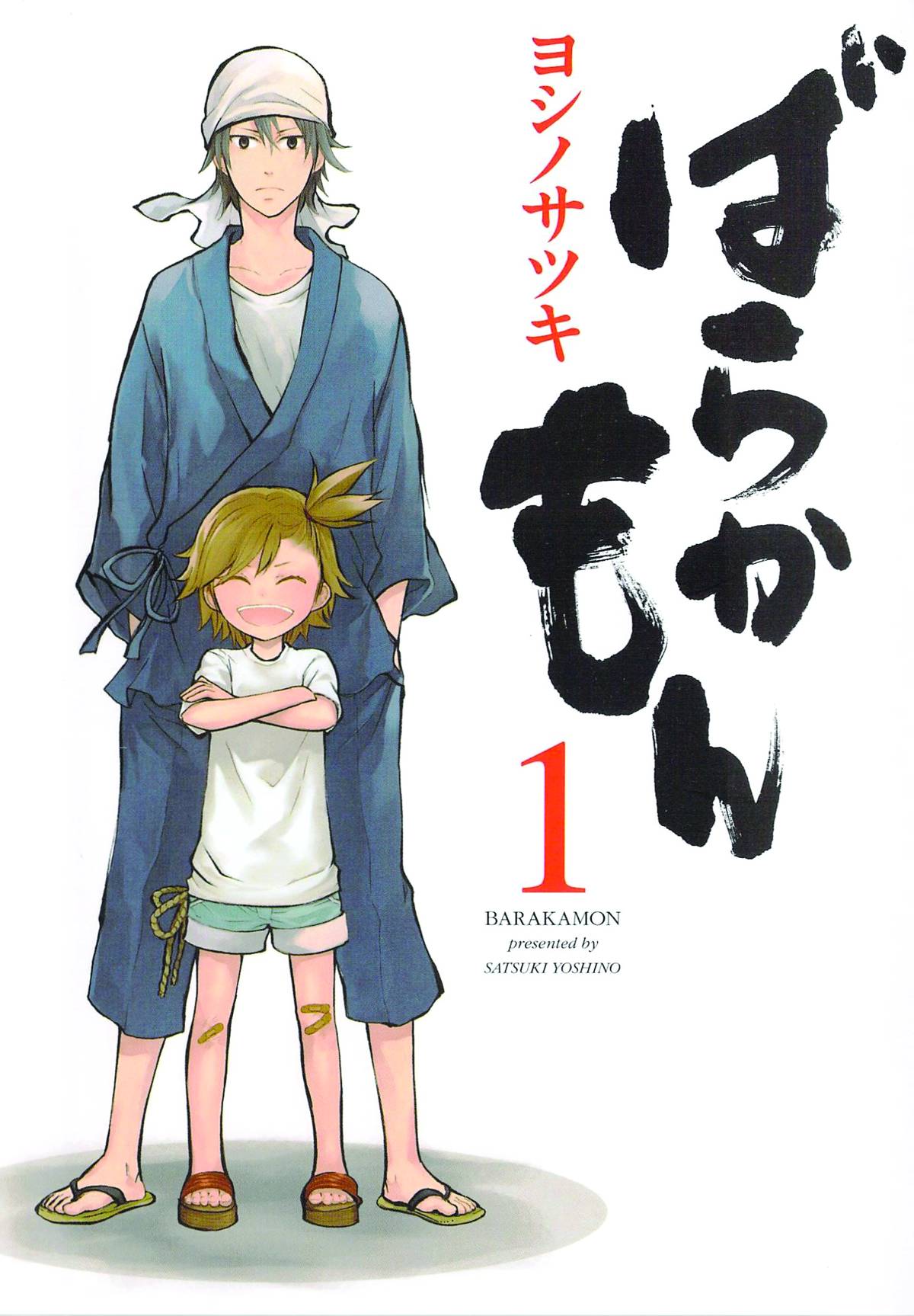 Follow him as he learns about himself and about the colorful villagers in his new town in this comedic look at life, published by Yen Press!
Now's the best time to start on the manga, as the anime based off the book just started airing in Japan in early July.
From the world of the best-selling Haruhi Suzumiya series comes The Celebration of Haruhi Suzumiya: Short Story Omnibus (AUG141785) from Yen Press!
Join the SOS Brigade in a number of short stories that bring you brand-new adventures from a variety of artists.
The Haruhi franchise started more than 10 years ago as a series of light novels by Nagaru Tanigawa and has since spawned manga, anime, films, audio dramas, and video games.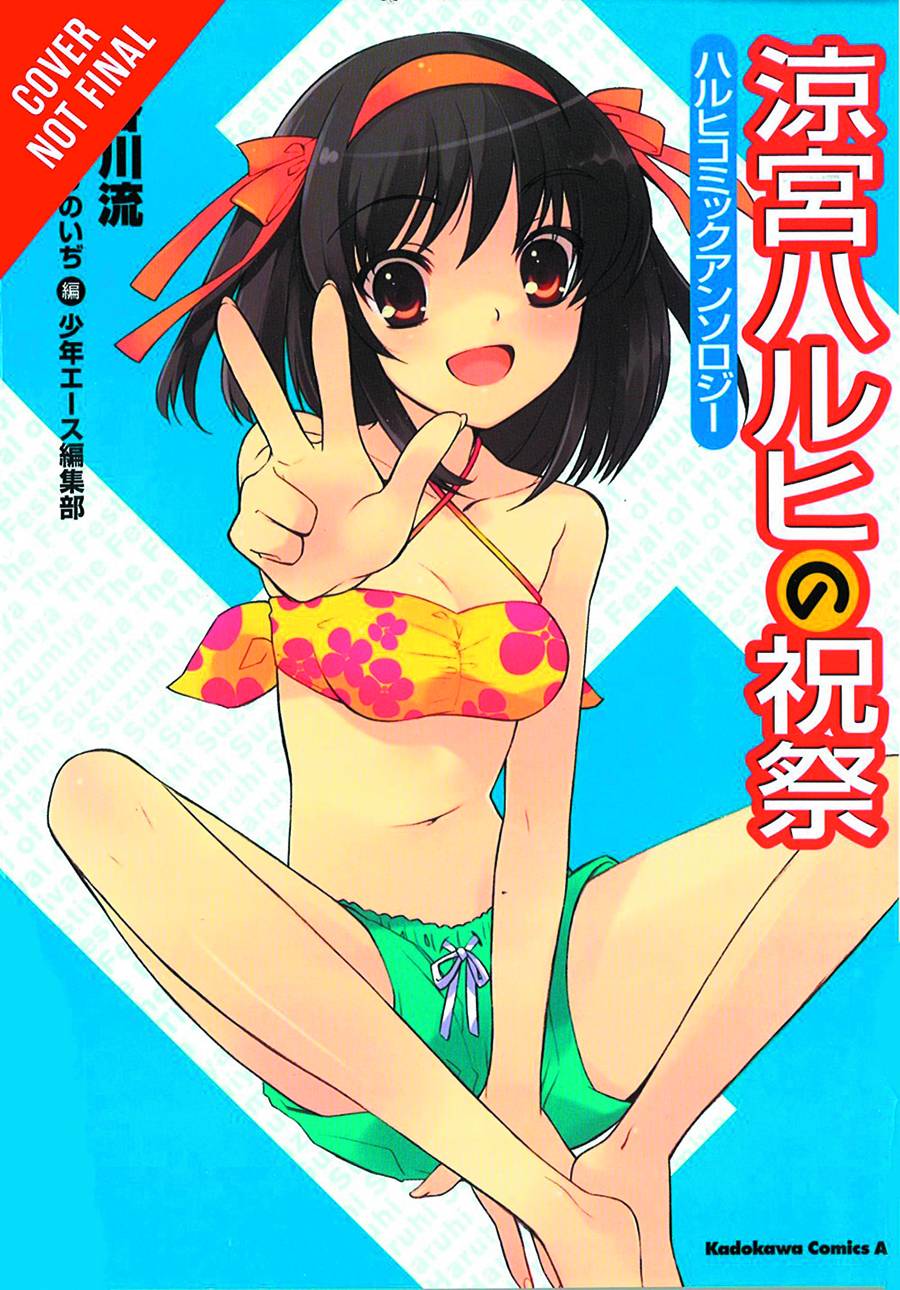 Fans of this comedic, eccentric high school tale are sure to love the Short Story Omnibus, out later this year.
The epic fantasy adventure Ubel Blatt finally makes its western debut with Volume 0 (AUG141793) out by Yen Press later this year.
While the series started serialization in Young Gangan magazine a decade ago, this is the first time the story is coming to North America!
In this story, we follow Koinzell in his fight against the "Lances of Betrayal."
Koinzell's story, which has him enduring a slaughter and vowing to take the head of his traitorous friends, is an epic tale sure to please anyone looking for adventure. Check it out when it debuts this fall!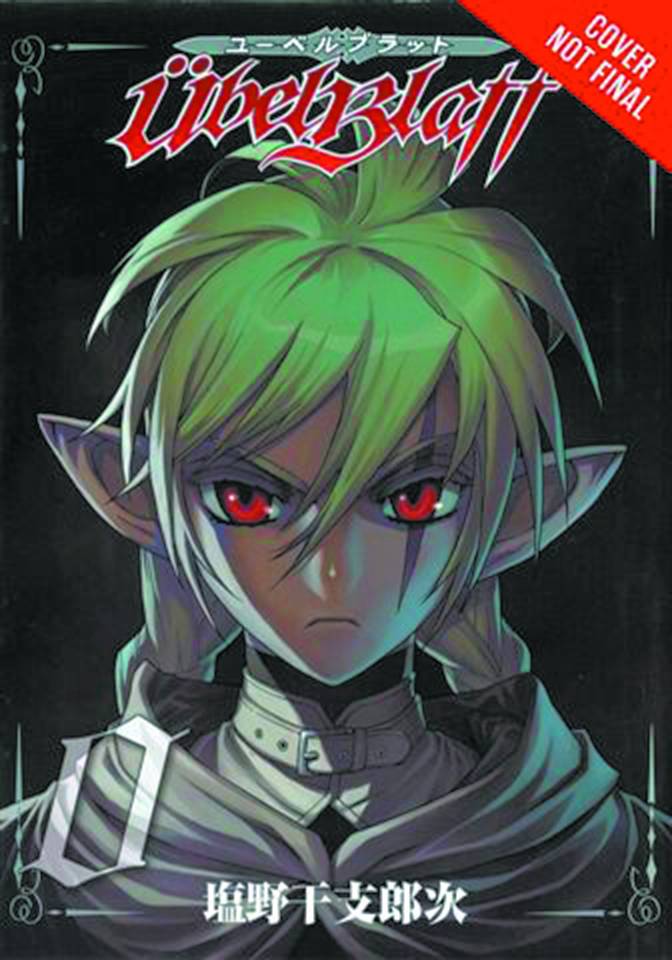 Hayao Miyazaki is one of the most notable storytellers and filmmakers in the world. Explore a different version of one of his most popular films with Princess Mononoke: The First Story (AUG141763), out by Viz this fall!
This oversized book features original watercolor art by Miyazaki himself, and tells a story very different from the final film. After a long, exhausting war, a samurai lost in a forest encounters a giant wild cat – a "mononoke." This beast saves his life, but at the price of his daughter's hand in marriage. Find out what happens when this book releases later this year. The film version of this tale followed Ashitaka, who meets a young woman named San who was raised by wolves; the two become involved in a struggle between forest gods and the human who consume its resources. The film received numerous awards upon its release. Any fan of the film or of Miyazaki's other works will love Princess Mononoke: The First Story.
The popular shoujo manga by Kanoko Sakurakoji, Black Bird, is being released as a complete box set by Viz later this year! There is a world of myth and magic that intersects ours, but only a select few can see it. Misao Harada is one of these people, but she wants nothing to do with it. However, she's the bride of a demonic prophecy! Suddenly the demon realm is fighting over the right to her hand – and her life! Once she finds out that a childhood friend from her past, Kyo Usui, is also a demon, she starts to depend on him for protection from those who wish to take her for her blood! The Black Bird complete box set (AUG141768) contains all 18 volumes plus a full-color hardcover artbook exclusive to this set!
Thanks for reading this month's Manga Monthly feature. This is just the tip of the iceberg when it comes to this month's manga. There's plenty more from all of these publishers, including new Naruto, Flowers of Evil, Madoka Magika, and Pokemon! Have a look through the entire issue of PREVIEWS and be sure to pre-order yours at your local comic shop today! See you next month!