Sneak Peek: "Copperhead #1" From Image Comics
Jul 03, 2014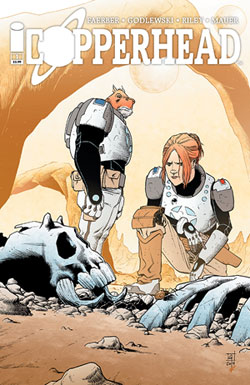 Welcome to Copperhead, a grimy mining town on the edge of a backwater planet.
Single mom Clara Bronson is the new sheriff, and on her first day she'll have to contend with a resentful deputy, a shady mining tycoon, and a family of alien hillbillies.
And did we mention the massacre?
Look for Copperhead #1 (JUL140436) in the Image Comics section of the July PREVIEWS catalog!
Click here to see a preview!