The Bell Tolls For Wolverine In September
Jun 23, 2014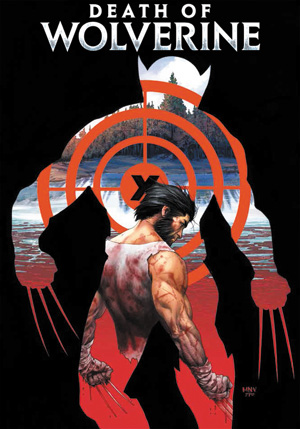 Born with a healing factor that repaired any injury, Wolverine was virtually immortal. That immortality came with costs. He was cursed to outlive his friends and loved ones; they would age and die, and he would live on, his body repairing itself. And immortality made him reckless; he could think with his firsts, not his head, heedless of his own safety, confident that his body would repair itself.
Stripped of his healing factor, Wolverine has become something he has no personal experience with — mortal. Battered, broken, and targeted, this September he has an appointment with his mortality in Marvel Comics' four-issue event, Death of Wolverine!
Now that the word is out that Wolverine is mortal, Wolverine has been hunted as never before — bounty hunters are determined to collect the bounties on his head, old opponents with scores to settle see an opening. The world is closing in on Wolverine. His body has taken a battering. His soul nears the breaking point. Time is running out, and his extraordinarily long life may, at last, be coming to its end.
Taking the reins for this groundbreaking story of Wolverine's final reckoning are Charles Soule (Thunderbolts, She-Hulk) teams with Steve McNiven (Wolverine: Old Man Logan). Death of Wolverine will be published weekly through September and will feature die-cut covers, plus your local comic shop will be holding a Death of Wolverine launch party supported by special materials from Marvel.
No one — not even Wolverine — gets out of life alive, and the bell tolls for him this September. Death of Wolverine and its fallout will rock the Marvel Universe for years to come, and this is an event that no Marvel fan will want to miss!
See page 6 of Marvel PREVIEWS for the full story!
| | | |
| --- | --- | --- |
| | | |
| DEATH OF WOLVERINE #2 | DEATH OF WOLVERINE #3 | DEATH OF WOLVERINE #4 |
| | | |
| --- | --- | --- |
| ITEM CODE | TITLE | PRICE |
| JUN140590 | DEATH OF WOLVERINE #1 | SRP: $4.99 |
| JUN140601 | DEATH OF WOLVERINE #2 | SRP: $3.99 |
| JUN140602 | DEATH OF WOLVERINE #3 | SRP: $3.99 |
| JUN140603 | DEATH OF WOLVERINE #4 | SRP: $3.99 |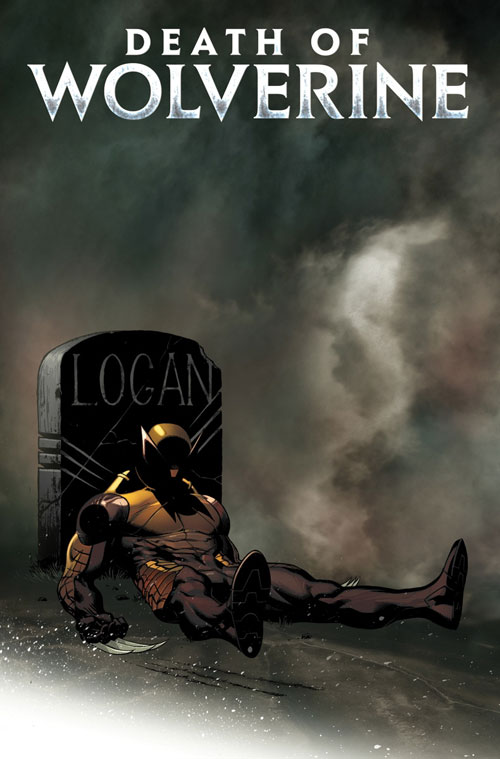 Death of Wolverine" #1 "Mortal Variant" from Ed McGuinness