Paul Azaceta Starts Killing With Kirkman in New Outcast Series
Jun 20, 2014
by Vince Brusio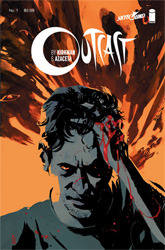 The man who gave us The Walking Dead is back to give us more goosebumps, as Robert Kirkman's Outcast (APR140481) hits comic shops this June 25th. For those who are into thrills and chills with a creamy dead paranormal center, this latest comic is a supernatural sundae you'll eagerly eat before dinner. In this exclusive interview with the book's artist, Paul Azaceta, we learn that a man who's been living with demons all his life must finally find the courage to say, "enough is enough!" The question is, are those that are haunting him listening?
**********
PREVIEWSworld: Paul, can you tell us how you were selected to be the artist on Robert Kirkman's new title, Outcast? Had Robert seen your work before, or were you asked to submit sketches? Can you give us a play-by-play on how things got underway?
Paul Azaceta: Robert and I have been hanging around the same circles for years. The comic industry isn't that big so we've already met. There was even a brief flirtation with working together a few years ago but it never went anywhere. He actually contacted me about coming onto Outcast because he thought I'd be a really good fit for what he had planned for the book. After he gave me the pitch, I got excited about it and it was off to the races.
PREVIEWSworld: In putting together your storyboard, what helped you get in the mood to draw a supernatural story? Did you go on a streaming TV marathon, and force yourself to watch all four Paranormal Activity movies back-to-back?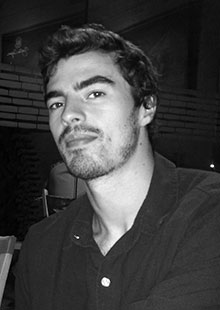 Paul Azaceta: Some of my favorite stories and movies are horror and supernatural, so getting in the mood wasn't a hard at all. I did actually gear up for the book by going on a bit of a movie marathon. It wasn't about mood though, I was trying to learn. From John Carpenter's The Thing to Alien to various Japanese horror movies, I tried to sit and dissect what made them scary. I tried to see what worked and what didn't. How a director used cropping or shadow to build suspense. It was a lot of fun and one of those times when it's hard to explain to the wife that I'm working.
PREVIEWSworld: Tell us the genesis for this story. Is it something you talked about with Robert over a period of time, or did you approach this cold turkey? Or is this something that slowly filled the pages of a notebook in between your other projects?
Paul Azaceta: He initially brought me the idea pretty fully formed so you could say cold turkey. But I had a little time before we started to wrap my brain around what my approach would be and what I wanted to bring to the project. Besides the movies, I did numerous sketches trying to get the characters right and had a few long phone conversations with Robert where I just drilled him with questions about the story. Even though he had a lot of Outcast nailed in his head, as far as story, I still had to figure out what it all was going to actually look like. He even sent me a few books on West Virginia so I could get a feel for the setting and I did my own research online. Doing an ongoing or long form story takes much more planning than the usual arc or one-shot so I tried to visualize as much as possible before even starting page one.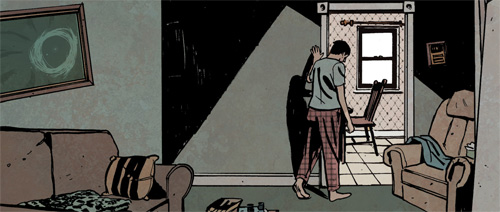 PREVIEWSworld: Without giving away any details that would be spoilers, what can you tell us about this story? How will it appeal to comic readers or fans of the supernatural? What makes it a kick to the gut?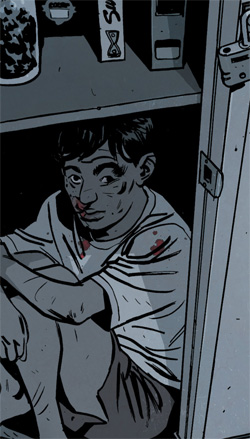 Paul Azaceta: When we meet Kyle he's in a real low point in his life. He's shut himself off from family and friends. Just slogging through his days and trying to avoid dealing with reality. He's been plagued by violence, abuse and demonic possession of the people closest to him since he was a child. The story is about Kyle deciding to stop burying his head in the sand and face it all head on. Figure out why he's constantly surrounded by evil and hopefully put an end to it. What I love about what Robert is doing with the book is the juxtaposition of quiet emotional scenes and bursts of real violence. It's a real chance for me to draw both ends of the spectrum when it comes to storytelling.
PREVIEWSworld: Summarize for us the chemistry between you and Robert Kirkman. How did the two of you communicate and work together for this title? Was he very specific in the visuals he wanted produced, or did he give you a good degree of freedom in what you rendered?
Paul Azaceta: Working with Robert has been a real pleasure. Once you get past the ego and constant belittling (lol) he's a really good collaborator. Even though he has a clear vision of the book, he lets me do my thing and create visually. We talk on the phone about what's coming up and I tell him all about my lofty artistic goals for the book. He has no qualms about telling me something is stupid and I don't hesitate to tell him he's wrong. It's never contentious and in the end we meet somewhere in the middle which is what working together creatively should be. It's really been a great back and forth with the goal of making the book the best it can be.