June PREVIEWS Featured Comics and Graphic Novels
Jun 08, 2014
The June PREVIEWS catalog is available now and once again packed with a multitude of awesome comics and graphic novels that you can pre-order at your local comic shop.

Below are the Featured Items you'll find in the catalog. Make sure to look for the "FI logo" each month in PREVIEWS.
SIP Kids #1

God Is Dead: The Book of Acts Alpha

Abstract Studios

Terry Moore returns to the world of Strangers in Paradise with this new series that focuses on the characters as children!

Avatar Press


Alan Moore and Simon Spurrier join God Is Dead writer Mike Costa for an anthology of tales set in a world where the gods walk the Earth!

George R.R. Martin's In the House of the Worm #1
Steven Universe #1

Avatar Press


An early dark fantasy by George R.R. Martin (A Song of Ice and Fire) is adapted to comics in a new mini-series!

BOOM! Studios


The new animated series from Adventure Time's Rebecca Sugar comes to comics in an innovative and unique zine-like format!

Terminal Hero #1
Justice Inc. #1

Dynamite Entertainment


Peter Milligan (Hellblazer) returns with a story of a doctor, an inoperable brain tumor, and the secret treatment that pushes him to extremes!

Dynamite Entertainment


The pulp heroes Doc Savage, The Shadow, and The Avenger join forces to combat a secret society of darkness!

An Age of License SC
Sisters GN
Fantagraphics Books


Lucy Knisley travels the world in a graphic novel that captures the experience of being a globetrotting twentysomething!

Graphix


Raina Telgemeier (Smile) returns with another autobiographical graphic novel, this one about her relationship with her younger sister!

Kill My Mother GN
Meteor Men GN

Liveright


Legendary cartoonist Jules Feiffer creates a noir graphic novel about five women and a hard-drinking private detective!

Oni Press


A night of stargazing and a meteor shower becomes a coming-of-age story of alien invasion in this new graphic novel from Jeff Parker!

Maddy Kettle: The Adventure of the Thimblewitch
The Delinquents #1

Top Shelf Productions


Eleven-year-old Maddy has to break a spell and save her parents in this new all-ages series from Eric Orchard!

Valiant Entertainment

Archer and Armstrong join forces with Quantum and Woody for a road trip of epic proportions in this new Valiant mini-series!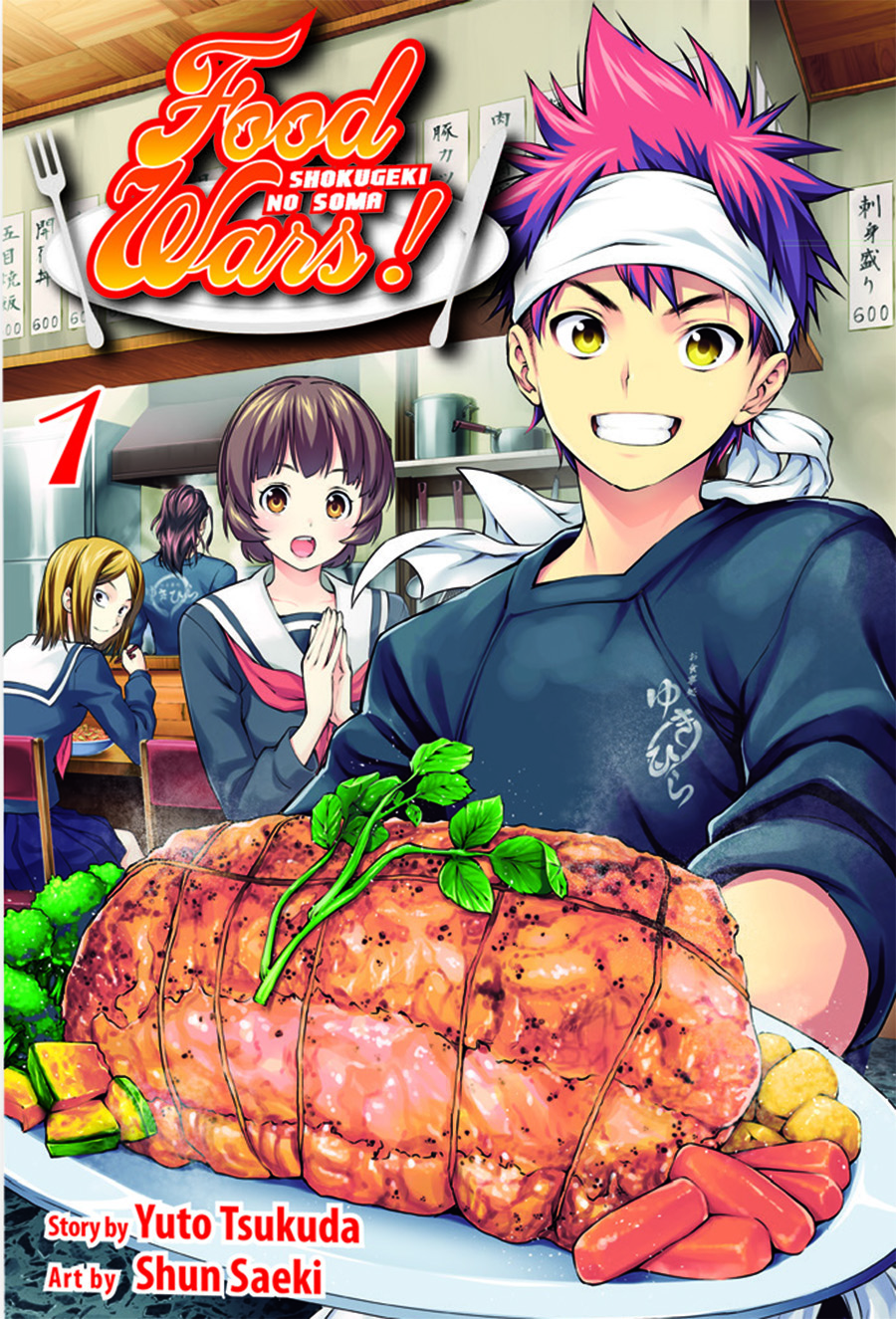 VIZ Media
A young man from the wrong side of town is enrolled in the toughest culinary academy in Japan!