Comic Shop Theater: May PREVIEWS Featured Items
May 16, 2014
The month of May features a wonderful selection of digital media in PREVIEWS, where you can find some incredible Blu-ray's, DVD's, and other Digital Media Content that is available to pre-order from your local comic shop!

Check out some trailers and the full list of awesome movies below!
From Columbia Pictures. We've always known that Spider-man's most important battle has been within himself: the struggle between the ordinary obligations of Peter Parker and the extraordinary responsibilities of Spider-man. But in "The Amazing Spider-man 2," Peter Parker finds that a greater conflict lies ahead.
It's great to be Spider-man (Andrew Garfield). For Peter Parker, there's no feeling quite like swinging between skyscrapers, embracing being the hero, and spending time with Gwen (Emma Stone). But being Spider-man comes at a price: only Spider-man can protect his fellow New Yorkers from the formidable villains that threaten the city.
With the emergence of Electro (Jamie Foxx), Peter must confront a foe far more powerful than he. And as his old friend, Harry Osborn (Dane DeHaan), retuns, Peter comes to realize that ll of his enemies have one thing in common: Oscrop.
An epic rebirth to Toho's iconic Godzilla, this spectacular adventure, from Warner Bros. Pictures and Legendary Pictures, pits the world's most famous monster against malevolent creatures who, bolstered by humanity's scientific arrogance, threaten our very existence.
The ultimate X-Men ensemble fights a war for the survival of the species across two time periods in "X-Men: Days of Future Past." The beloved characters from the original "X-Men" film trilogy join forces with their younger selves from "X-Men: First Class," in an epic battle that must change the past - to save our future.
From Disney comes "Maleficent" -the untold story of Disney's most iconic villain from the 1959 classic "Sleeping Beauty." A beautiful, pure-hearted young woman, Maleficent has an idyllic life growing up in a peaceable forest kingdom, until one day when an invading army threatens the harmony of the land. Maleficent rises to be the land's fiercest protector, but she ultimately suffers a ruthless betrayal-an act that begins to turn her pure heart to stone.
Bent on revenge, Maleficent faces an epic battle with the invading king's successor and, as a result, places a curse upon his newborn infant Aurora. As the child grows, Maleficent realizes that Aurora holds the key to peace in the kingdom-and perhaps to Maleficent's true happiness as well.
Check out this month's featured items, and then pick them up at your local comic shop!
One day, teenage martial artist Ranma Saotome went on a training mission with his father and ended up taking a dice into some cursed springs at a legendary training ground in China. Now, every time he's splashed with cold water, he changes into a girl. His father, Genma, changes into a panda! What's a half-guy, half-girl to do?
Find out what fueled the worldwide manga boom in beloved creator Rumiko Takahashi's (Inuyasha, Urusei Yatsura, RIN-NE) smash-hit of martial arts mayhem.
Based on one of the Four Great Classical Novels of Chinese literature of the same name, Stephen Chow's Journey to the West is a contemporary remake of the misadventures of a Buddhist monk as he makes a pilgrimage from China to India.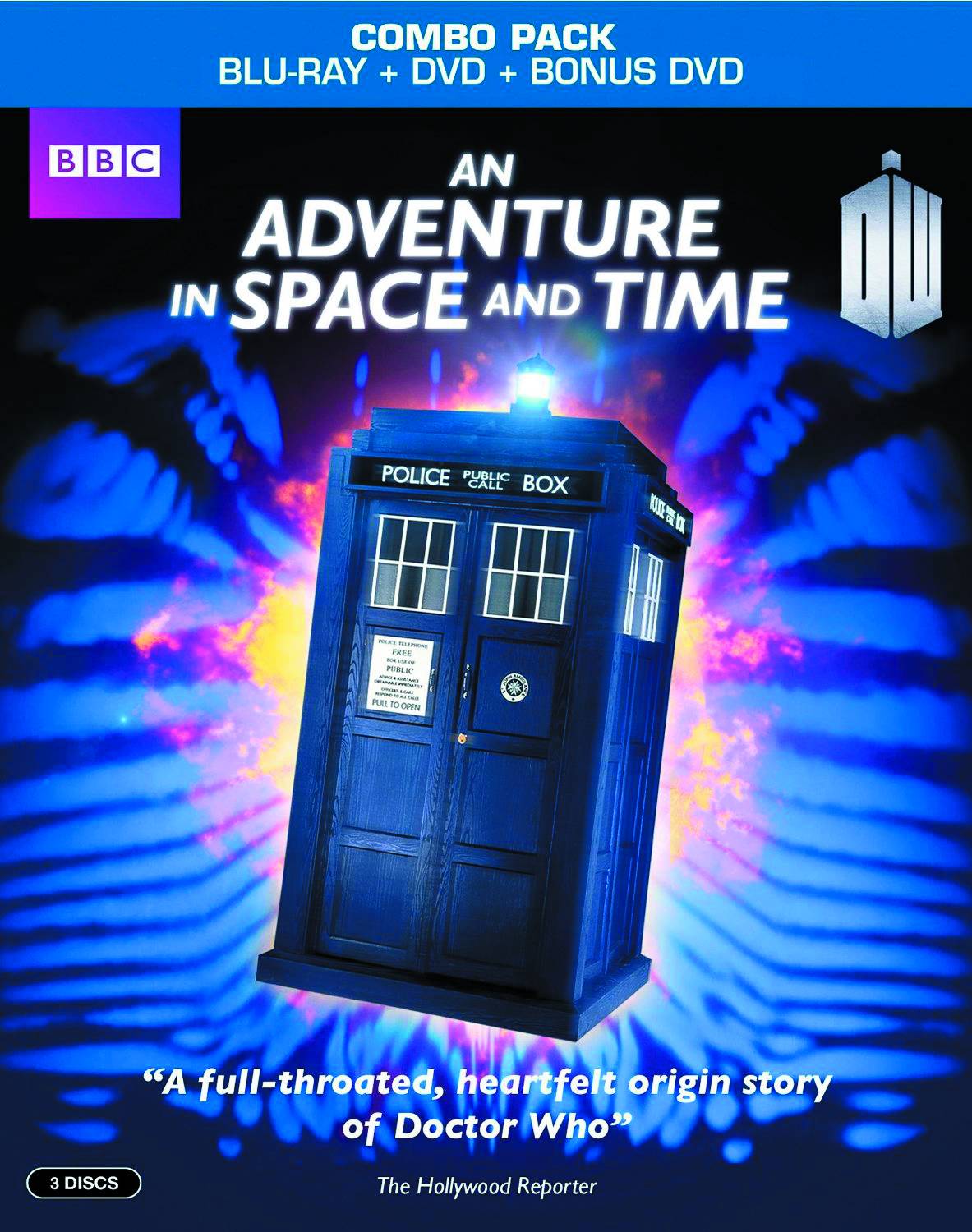 DOCTOR WHO: AN ADVENTURE IN SPACE & TIME BD + DVD
Item Code: MAY142904

This fantastic drama travels back in time to 1963 to see how the beloved Doctor Who was first brought to the screen. Actor William Hartnell felt trapped by a succession of hard-man roles. Wannabe producer Verity Lambert was frustrated by the TV industry's glass ceiling. Both of them were to find unlikely hope and unexpected challenges in the form of a Saturday tea-time drama, time travel and monsters!
Allied with a team of brilliant people, they went on to create the longest-running science fiction series ever, Doctor Who, now celebrating its 50th anniversary. This Blu-Ray/DVD combo set also includes "An Unearthly Child," the first Doctor Who serial, and the little-seen Doctor Who pilot.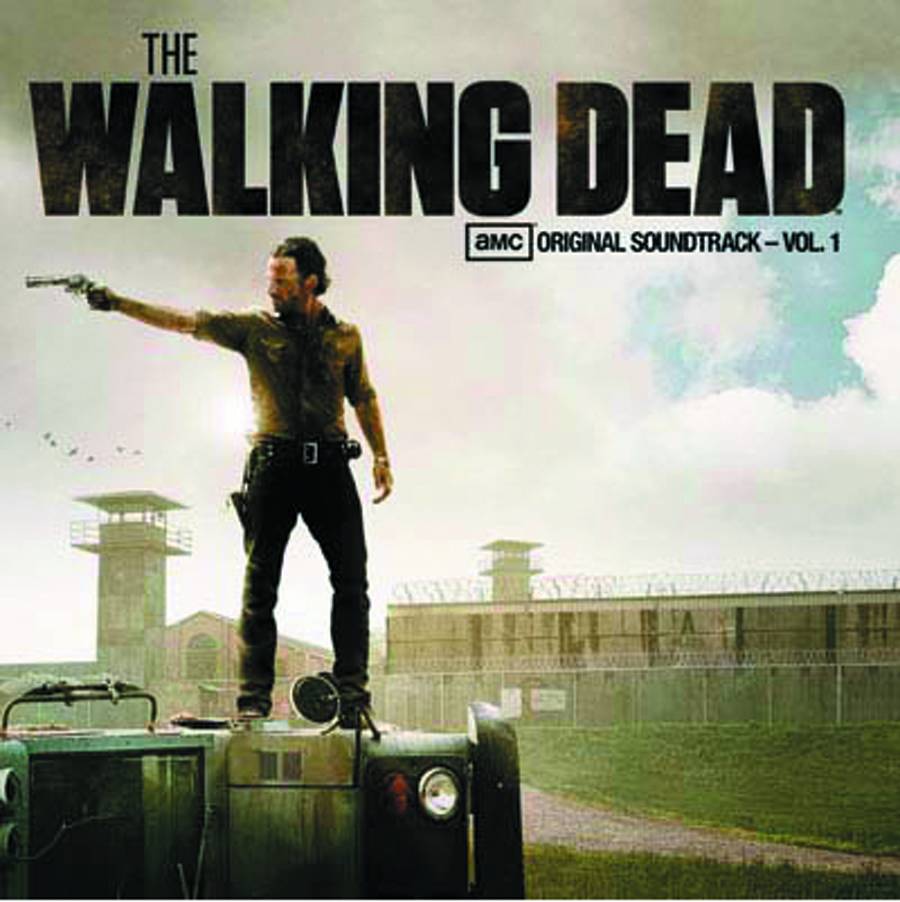 WALKING DEAD OST LP VOL 01
Item Code: MAY142930

Released on vinyl for the first time in a limited edition and packaged in a deluxe gatefold jacket & printed inner pocket sleeve with many images from the hit TV show. The first pressing also includes a full color 18" X 24" poster.
The soundtrack includes previously unreleased music by multi-platinum-selling Icelandic folk favorites Of Monster and Men as well as an exclusive re-mix of the title track from composer Bear McCreary.

And be sure to take a look through all the other amazing releases: