Star Wars Insider Celebrates 150th Issue with Lego Themed Star Wars Covers
Apr 17, 2014

PRESS RELEASE

The April PREVIEWS catalog sees Star Wars Insider – the Official Star Wars® magazine – reach the big milestone of its 150th issue!

This edition will be a must-have for every Star Wars™ fan in the galaxy, and comes with three LEGO® themed Star Wars® covers to collect!

Hitting stores on June 10, 2014, this anniversary issue kicks things off with the first part of an exclusive look at the LEGO® Star Wars® phenomenon from brick to videogame to TV smash hit!

Star Wars® fans will be able to collect three 150th issue LEGO® themed covers; two newsstand covers featuring LEGO® Clone Troopers (APR141677) and LEGO® Han Solo (APR141677); a special PREVIEWS Exclusive comic store cover featuring LEGO® Obi Wan Kenobi (APR141678).

This anniversary edition also has a special feature on the upcoming new Star Wars Rebels TV show, where Star Wars Insider exclusively meets the shows cast members and reveals exclusive updates on the next animated Star Wars® spectacular – and maybe, just maybe, Episode VII!

Plus; an exclusive guide to the final episodes of Star Wars: The Clone Wars and we catch-up with original editor, Dan Madsen, as he recalls how the Insider began, and highlight some of the best features and interviews from the entire run.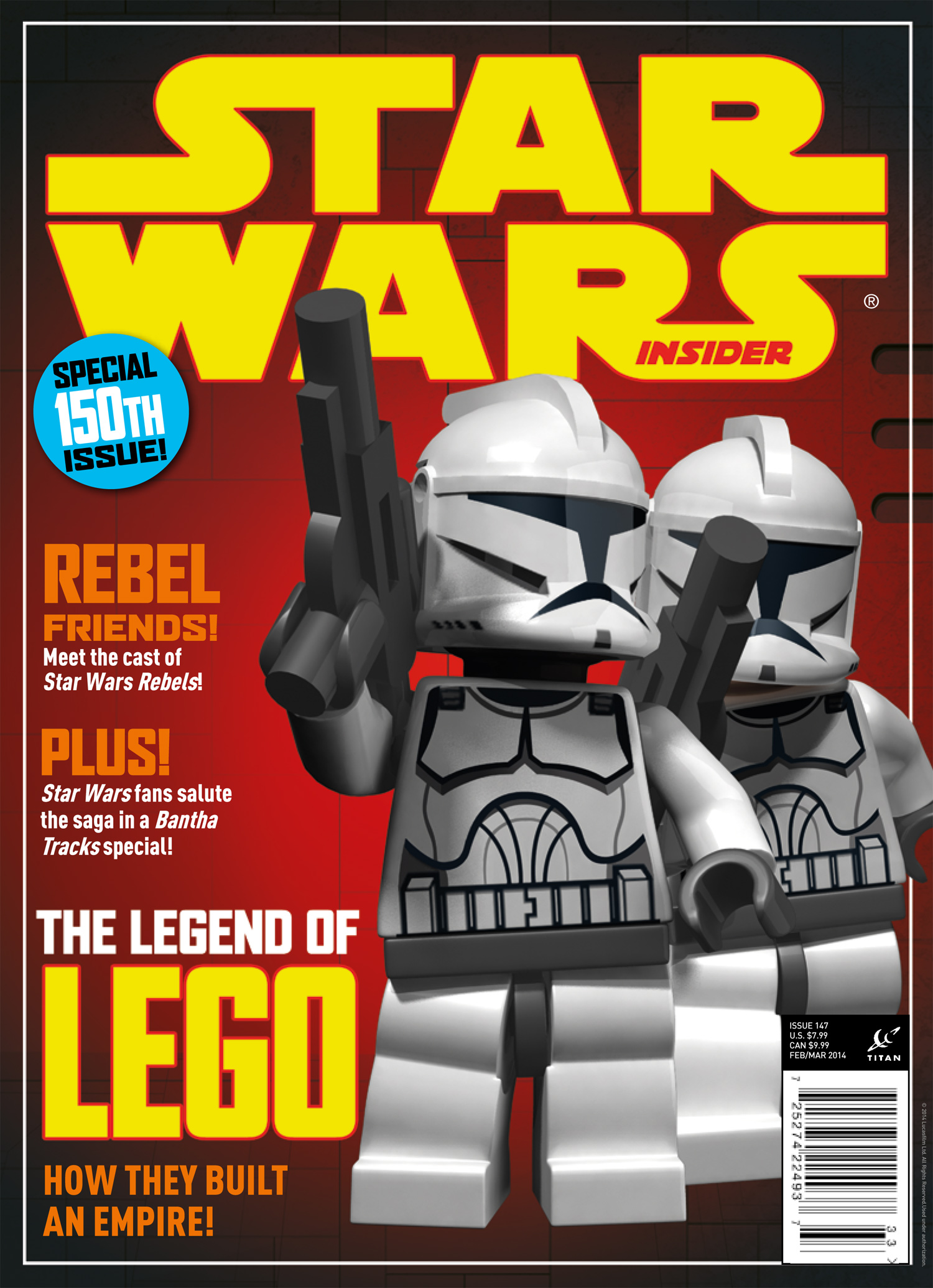 NEWSTAND COVER A
FEATURING LEGO CLONE TROOPERS
Item Code: APR141677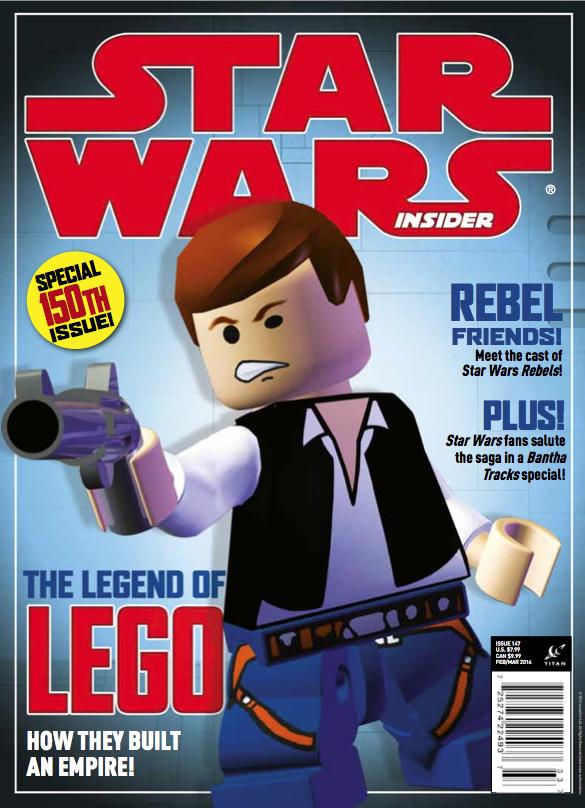 NEWSTAND COVER B
FEATURING LEGO HAN SOLO
Item Code: APR141677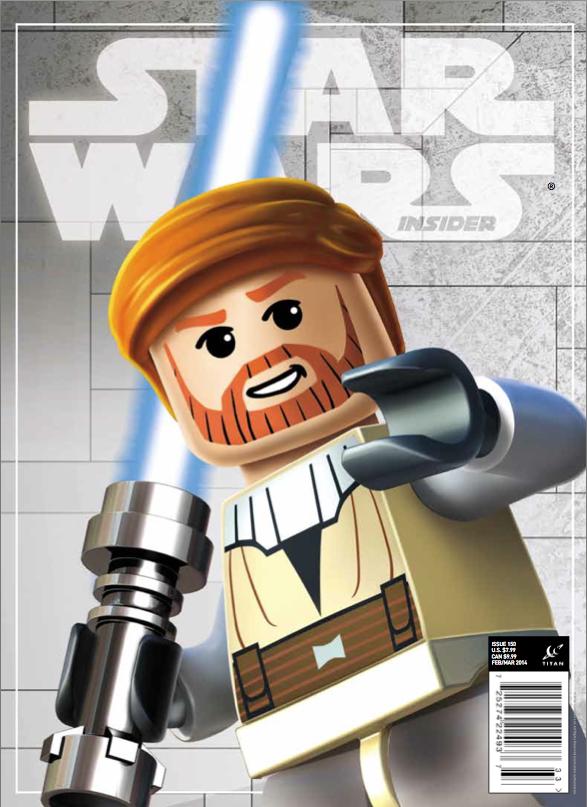 PREVIEWS EXCLUSIVE COVER
FEATURING LEGO OBI-WAN KENOBI
Item Code: APR141678
Pre-order these magazines now at your local comic shop!