Sneak Peek: "Red City #1" From Image Comics
Apr 14, 2014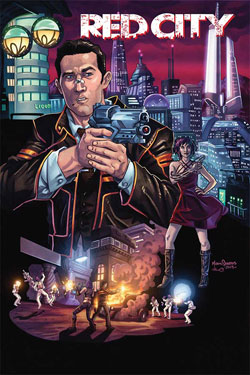 In the wake of a system-wide civil war, hard-nosed interplanetary investigator Cal Talmage is given a simple mission to find a missing ambassador's daughter in Mars Central, aka Red City.
The routine case quickly complicates as Cal finds himself in the midst of rival alien mobs, street vendettas and political conspiracies.
He struggles with personal demons as he discovers that another war is brewing, and the lives of an entire race hang in the balance.

Red City #1
Publisher: Image Comics
Item Code: APR140490
Price: $2.99
PREVIEWS Page #204
In Shops 6/11/2014
Click here to see the preview!