Comic Shop Theater: April PREVIEWS Featured Items
Apr 10, 2014
We are celebrating Movie Month in the April PREVIEWS, where you can find some incredible Blu-ray's, DVD's, and other Digital Media Content that is available to pre-order from your local comic shop!

Check out April's Featured Items and their trailers!
Hidden atop a secret mountain stronghold lies the League of Shadows and its fearless leader Ra's al Ghul. Together with his equally dangerous daughter Talia, he oversees a trained army of assassins with plans for global domination.

But an uprising from within the league now threatens to shift the balance of power and sends Talia and her young son, Damian, fleeing to Gotham City. With assassins on their trail, Talia seeks the protection of Batman, who, unbeknownst to him, is the boy's father.

With his son in tow, Batman wages war against the villain Deathstroke and the League of Shadows, all while teaching his headstrong boy that one can't fight crime by becoming a criminal.

With the help from Gotham's finest, including Comissioner Gordon and Nightwing, Batman will soon discover that his son and most trusted ally are one and the same!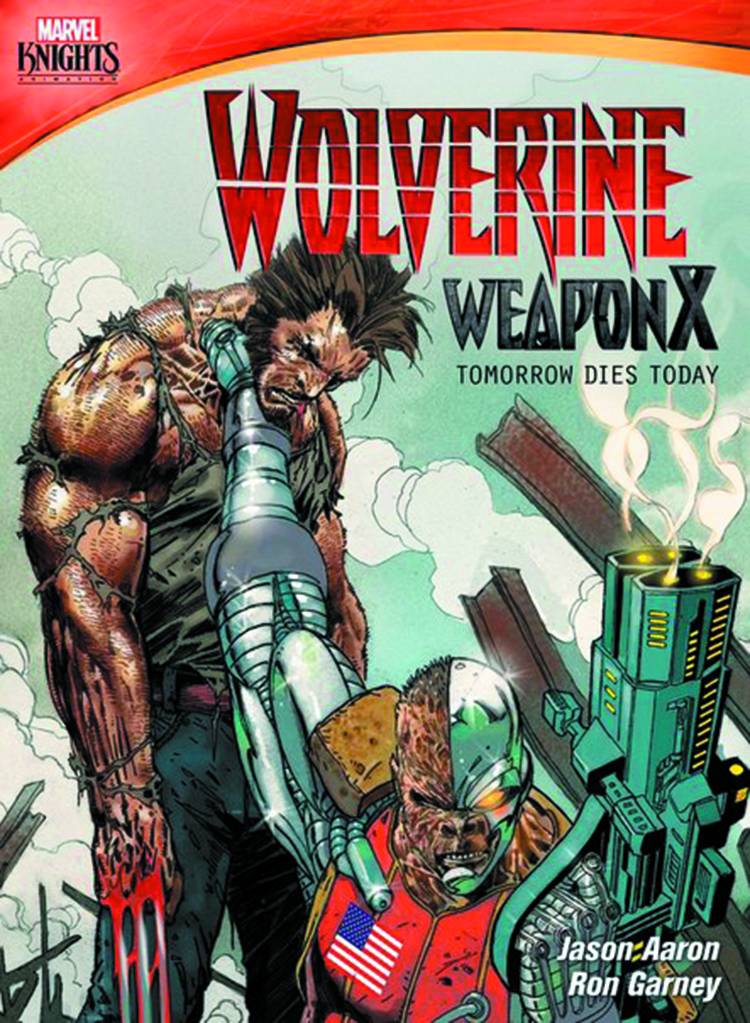 MARVEL KNIGHTS WOLVERINE TOMORROW DIES TODAY DVD
Item Code: APR142403
It's the debut of an all-new, all-different Deathlok. Killer cyborgs have come from the future to kill the heroes of today, while Wolverine embarks on an international pub-crawl with a certain recently reborn Sentinel of Liberty.

Beer and bullets galore! From Eisner Award-nominees Jason Aaron and Ron Garney, comes the epic knock-down, drag out battle between everyone's favorite Mutie and Demolisher!
When the man-eating giants called Titans first appeared, humans retreated behind massive walls. After a hundred years of safety, a colossal-sized Titan smashes through the defenses, unleashing a flood of giants and carnage in the streets. Eren Jaeger watches helplessly as one of the creatures devours his mother.

He vows to kill every Titan walking the earth.

Eren and his surviving friends enlist to fight against the insatiable monsters. The future looks bleak, but there's more to Eren than meets the eye: he may be humanity's last hope against extinction.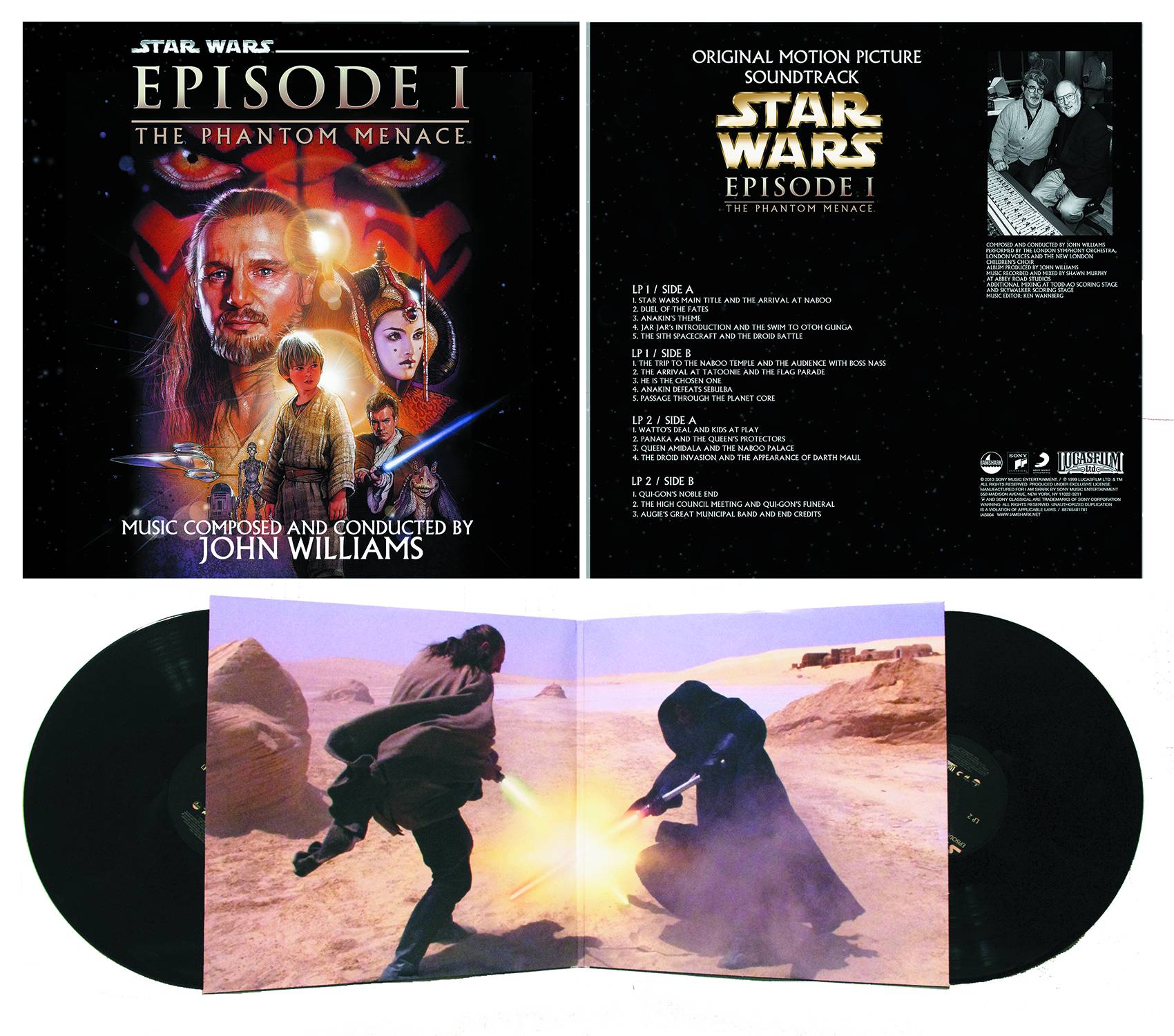 SW EP1 THE PHANTOM MENACE OST LP
Item Code: APR142487
For the very first time ever on limited edition vinyl comes the original soundtrack to Star Wars Episode 1: The Phantom Menace, scored by legendary composer John Williams and performed by the London Symphony Orchestra!

The original album was released to accompany the film (May 4, 1999). This release was certified Platinum in the U.S. and Gold in the UK, containing 17 tracks from selections of the score, meant to stand alone as a separate listening experience and not as one hears the score in the film.
Joe (True Blood's Ryan Kwanten) just broke up with his girlfriend Beth. To cheer him up, his best buds and roommates Eric (Mindgames' Steve Zahn) and Hung (Game of Thrones' Peter Dinklage) drug and kidnap him, and bring him to the woods for "The Battle of Evermore" LARP event.

But when Eric uses a spellbook he bought on eBay in a ritual, he accidentally summons a succubus from Hell who goes about killing and eating as many LARPers as she can find.

To save the realm, their friends, and their own lives, they must venture forth and attempt to slay the demon (who looks just like Joe's ex, Beth), or humanity is doomed!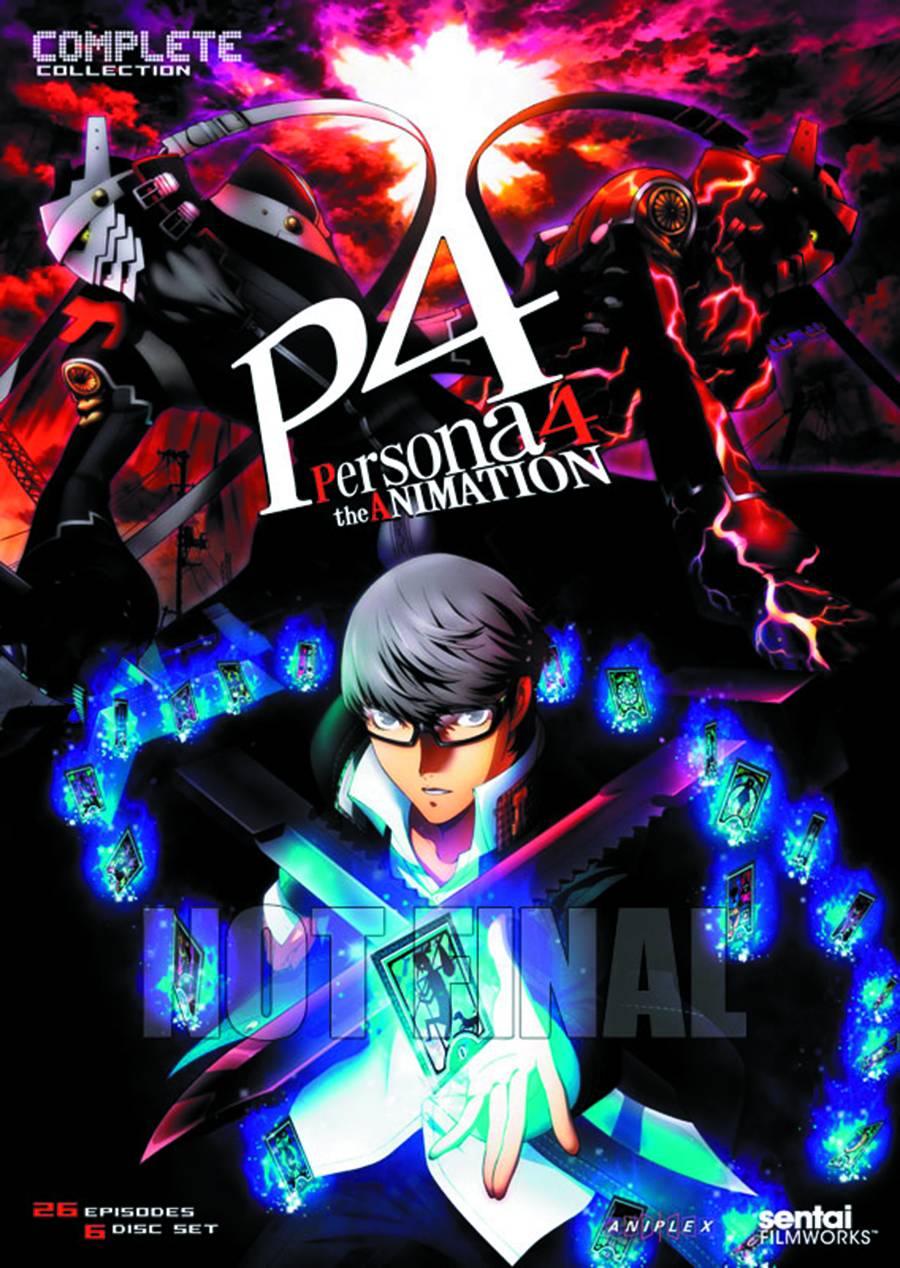 PERSONA 4 THE ANIMATION COMP COLL DVD
Item Code: APR142421
When Yu Narukami moves to the country town of Inaba to stay with his uncle and cousin, he's expecting a lot more peace and quiet than he's been used to in the big city.

What he isn't expecting is for his uncle's job as a police detective to spill over into his own life. Or for the murders that are occurring across town to be somehow linked to Yu's own strange experiences: odd local weather patterns, and a mysterious TV show world that seems to be attempting to get Yu to enter it!

Now, together with a new group of friends, Yu must plunge into a bizarre alternate reality where he gains unique abilities that will either help him solve the riddle of the mystery killer, or lead him to his doom.
When alien invaders, plans for a children's theme park and four giant monsters with six heads between them all collide, the result is the inevitable battle for the fate of the Earth.

At least, that's how it is for Godzilla, who teams up with his former spiky foe Anguirus for a tag team match against two of his greatest adversaries: the legendary three headed King Ghidorah and Gigan.
Forget about acid rain and global warming! The worst ecological nightmare is actually Hedorah, which starts off small but quickly mutates into a giant flying monster capable of wiping out all life on whatever unfortunate planet it lands on!

And since Hedorah grows by consuming the toxic gases and chemicals mankind has spilled into the air and water, in the early 1970s that means that its potential growth is unlimited!

Fortunately for the human race, the Earth has an ultimate green defender who doesn't need to sing protest songs or try to enact new laws to get things done. Because nobody, and nothing, can stop Godzilla when he decides to push an environmental issue, and Hedorah may be the dirtiest opponent Godzilla has ever faced!
Check out these trailers and pre-order these great films that are COMING SOON to your local comic shop!
After the cataclysmic events in New York with The Avengers, Steve Rogers (Chris Evans) is living quietly in Washington, D.C. and trying to adjust to the modern world.

But when a S.H.I.E.L.D. colleague comes under attack, Steve becomes embroiled in a web of intrigue that threatens to put the world at risk.
Dr. Will Caster (Johnny Depp) is the foremost researcher in the field of Artificial Intelligence, working to create a sentient machine that combines the collective intelligence of everything ever known with the full range of human emotions.

His highly controversial experiments have made him famous, but they have also made him the prime target of anti-technology extremists who will do whatever it takes to stop him.

However, in their attempt to destroy Will, they inadvertently become the catalyst for him to succeed - to be a participant in his own transcendence.
Ten years ago, tragedy struck the Russell family, leaving the lives of teenage siblings Tim (Brenton Thwaites) and Kaylie (Karen Gillan of Doctor Who) forever changed when Tim was convicted of the brutal murder of their parents.

Now in his 20s, Tim is newly released from protective custody and only wants to move on with his life; but Kaylie, still haunted by that fateful night, is convinced her parents' deaths were caused by something else altogether: a malevolent supernatural force - unleashed through the Lasser Glass, an antique mirror in their childhood home.
Scarlett Johansson plays an alien on earth, disguised as the perfect aesthetic form of a mesmerizing woman. She scours remote highways and desolate scenery looking to use her greatest weapon to snare human prey - her voracious sexuality.

She is deadly efficient, but over time becomes drawn to and changed by the complexity of life on earth. With this new found humanity and weakening alien resolve, she finds herself on a collision course with her own kind.

And be sure to take a look through all the other amazing releases: