February's Top 50 Comics & Graphic Novels
Mar 16, 2014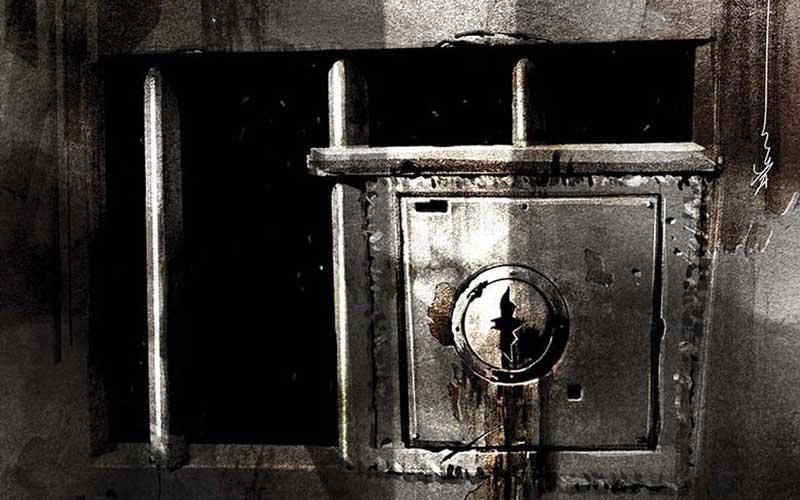 Flashing forward to the events of the upcoming Batman Eternal, Scott Snyder, James Tynion IV, and Dustin Nguyen showed Batman and Bluebird discover the secret crime lord of Gotham City in DC Comics' Batman #28, the best-selling comic book of February.
In total, DC Comics had three of the month's top ten comics. Also in the top ten were Forever Evil #5 at #2 and Justice League #28 at #5.
Marvel Comics had five titles in the top ten, led by Paul Cornell and Ryan Stegman's Wolverine #1 at #3. Also in the top ten were Superior Spider-Man #27.NOW at #4, Superior Spider-Man #28 at #6, and Fantastic Four #1 at #7.
Image Comics rounded out the top ten with two issues of Robert Kirkman's The Walking Dead; issue #121 ranked #8 and issue #122 ranked #9.
Among premier publishers, The Star Wars #5, the latest chapter of Dark Horse Comics' adaptation of George Lucas' original script for Star Wars, was the publisher's best-selling comic book at #33.
Finally, IDW Publishing's My Little Pony: Friendship Is Magic #16 was the publisher's best-selling book at #73.
---
Joe Hill and Gabriel Rodriguez's Locke & Key came to its conclusion in February's Locke & Key Volume 6: Alpha & Omega from IDW Publishing, the best-selling graphic novel for the month. Also in the top ten from IDW in February was My Little Pony Tales Volume 2 at #8.
Image Comics had four titles in the top ten, led by Ed Brubaker and Sean Phillips' Fatale Volume 4: Pray For Rain at #2. Also in the top ten were Invincible Volume 19: The War at Home at #4, Saga Volume 1 at #5, and Revival Volume 3: A Faraway Place at #9.
BOOM! Studios' Adventure Time Volume 4 ranked #3 for the month.
Marvel Comics had two books in the top ten, led by Star-Lord: Annihilation: Conquest at #6, followed by Jonathan Hickman and Jim Cheung's Infinity hardcover at #7.
Rounding out the top ten in February was DC Comics with The Flash Volume 2: Rogues Revolution at #10.
Finally, among the premier publishers, Dark Horse Comics' Avatar: The Last Airbender: The Search Library Edition ranked just outside the top ten for February at #16.
TOP 50 COMIC BOOKS
Based on Total Unit Sales of Products Invoiced in February 2014
TOP 50 GRAPHIC NOVELS
Based on Total Unit Sales of Products Invoiced in February 2014
| | | | | |
| --- | --- | --- | --- | --- |
| RANK | DESCRIPTION | PRICE | ITEM CODE | VENDOR |
| 1 | LOCKE & KEY HC VOL 06 ALPHA & OMEGA | $29.99 | NOV130333 | IDW |
| 2 | FATALE TP VOL 04 PRAY FOR RAIN (MR) | $14.99 | OCT130469 | IMA |
| 3 | ADVENTURE TIME TP VOL 04 | $14.99 | DEC130995 | BOO |
| 4 | INVINCIBLE TP VOL 19 THE WAR AT HOME | $16.99 | DEC130496 | IMA |
| 5 | SAGA TP VOL 01 (MR) | $9.99 | AUG120491 | IMA |
| 6 | STAR LORD ANNIHILATION CONQUEST | $7.99 | DEC130736 | MAR |
| 7 | INFINITY HC | $75 | NOV130707 | MAR |
| 8 | MY LITTLE PONY TALES TP VOL 02 | $17.99 | DEC130439 | IDW |
| 9 | REVIVAL TP VOL 03 A FARAWAY PLACE (MR) | $14.99 | DEC130527 | IMA |
| 10 | FLASH TP VOL 02 ROGUES REVOLUTION (N52) | $16.99 | NOV130229 | DC |
| 11 | SAGA TP VOL 02 (MR) | $14.99 | APR130443 | IMA |
| 12 | CONSTANTINE TP VOL 01 SPARK AND THE FLAME (N52) | $14.99 | NOV130227 | DC |
| 13 | FBP FEDERAL BUREAU OF PHYSICS TP VOL 01 (MR) | $9.99 | NOV130274 | DC |
| 14 | AVENGERS TP VOL 01 AVENGERS WORLD | $19.99 | NOV130721 | MAR |
| 15 | GREEN LANTERN WRATH OF THE FIRST LANTERN HC (N52) | $29.99 | OCT130240 | DC |
| 16 | AVATAR LAST AIRBENDER SEARCH LIBRARY ED HC | $39.99 | OCT130056 | DAR |
| 17 | THIEF OF THIEVES TP VOL 03 (MR) | $14.99 | OCT130504 | IMA |
| 18 | MARCH GN BOOK 01 | $14.95 | JUN131298 | TOP |
| 19 | BATMAN LIL GOTHAM TP VOL 01 | $12.99 | NOV130255 | DC |
| 20 | PROPHET TP VOL 03 EMPIRE | $14.99 | DEC130523 | IMA |
| 21 | DEADPOOL BY POSEHN AND DUGGAN HC VOL 01 | $34.99 | SEP130796 | MAR |
| 22 | WE3 TP NEW ED (MR) | $14.99 | NOV130270 | DC |
| 23 | WALKING DEAD TP VOL 01 DAYS GONE BYE | $14.99 | NOV128157 | IMA |
| 24 | BATMAN DARK VICTORY TP | $24.99 | NOV130237 | DC |
| 25 | SUPERIOR FOES SPIDER-MAN TP VOL 01 GETTING BAND BACK | $16.99 | DEC130784 | MAR |
| 26 | FLASH HC VOL 03 GORILLA WARFARE (N52) | $24.99 | OCT130243 | DC |
| 27 | LOBSTER JOHNSON TP VOL 03 SATAN SMELLS A RAT | $18.99 | OCT130061 | DAR |
| 28 | ZERO TP VOL 01 AN EMERGENCY | $9.99 | DEC130554 | IMA |
| 29 | IRON MAN TP VOL 01 BELIEVE | $19.99 | NOV130718 | MAR |
| 30 | SUPERGIRL TP VOL 03 SANCTUARY (N52) | $16.99 | NOV130235 | DC |
| 31 | CAPTAIN AMERICA TP VOL 01 CASTAWAY DIMENSION Z BOOK 1 | $19.99 | NOV130719 | MAR |
| 32 | BOJEFFRIES SAGA GN (MR) | $14.95 | DEC131294 | TOP |
| 33 | NOVA TP VOL 01 ORIGIN NOW | $19.99 | NOV130723 | MAR |
| 34 | BATMAN THE KILLING JOKE SPECIAL ED HC | $17.99 | NOV070226 | DC |
| 35 | FABLES DELUXE EDITION HC VOL 08 (MR) | $29.99 | OCT130286 | DC |
| 36 | DEATHSTROKE TP VOL 02 LOBO HUNT (N52) | $19.99 | NOV130231 | DC |
| 37 | PETER PANZERFAUST TP VOL 03 CRY O/T WOLF | $14.99 | DEC130520 | IMA |
| 38 | LOCKE & KEY HC VOL 06 ALPHA & OMEGA SERIES SLIPCASE ED | $39.99 | NOV130334 | IDW |
| 39 | SIXTH GUN TP VOL 06 (MR) | $19.99 | OCT131257 | ONI |
| 40 | SUPERMAN FAMILY ADVENTURES TP VOL 02 | $12.99 | OCT130269 | DC |
| 41 | BATMAN TP VOL 01 THE COURT OF OWLS (N52) | $16.99 | DEC120323 | DC |
| 42 | MASS EFFECT FOUNDATION TP VOL 01 | $16.99 | OCT130020 | DAR |
| 43 | POWER GIRL POWER TRIP TP | $29.99 | NOV130247 | DC |
| 44 | CAPTAIN AMERICA WINTER SOLDIER HC | $34.99 | SEP130783-M | MAR |
| 45 | BATMAN DARK KNIGHT RETURNS TP | $19.99 | NOV118095 | DC |
| 46 | DIAL H TP VOL 02 EXCHANGE (N52) | $16.99 | NOV130228 | DC |
| 47 | CAPTAIN AMERICA TP LIVING LEGEND | $15.99 | NOV130728 | MAR |
| 48 | SPACEMAN TP (MR) | $19.99 | NOV130269 | DC |
| 49 | JLA TP VOL 04 | $24.99 | NOV130242 | DC |
| 50 | SUPERIOR SPIDER-MAN TEAM UP TP VERSUS | $17.99 | DEC130785 | MAR |