New Kill Shakespeare Series In June
Mar 10, 2014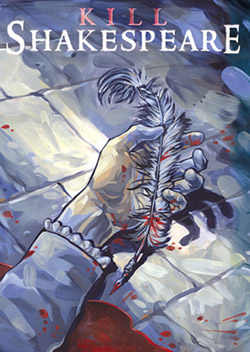 This June, fans will have even more to rejoice about as the award-winning comic series returns with Kill Shakespeare: The Mask of Night as Hamlet, Juliet, Othello, and Shakespeare become pawns in a deadly game of survival between legendary masked pirate Captain Cesario, his first mate Viola, and the new terror on the water, Titus Andronicus' forbidding war ship, the Lavinia.

Fans familiar with the Kill Shakespeare board game will recognize that this cast of characters is tied directly into the playable character list for the tabletop adventure. To further the excitement for both the game and this new series, IDW Games is announcing that everyone who backs the Kill Shakespeare Kickstarter at the game level or higher will receive all four issues of The Mask Of Night free from comiXology as they are released.

Andy Belanger, the series artists says, "Shari Chankhamma (colorist) and I have sharpened our pencils, made black our brushes and are ready to paint the high seas red in this next chapter of Kill Shakespeare! Get ready for BLOOD!"

The series' return will be chock-full of pirate battles, vengeance, and lost love (pretty much everything you could ever want!) so don't miss out on the high seas tales featuring your favorite Shakespearean characters!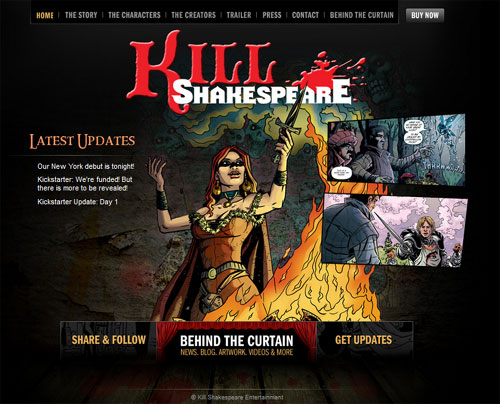 Check out Kill Shakespeare online!