Dark Horse Comics Features Game of Thrones At Toy Fair
Feb 19, 2014
Dark Horse Comics had several Game of Thrones must have items on display at Toy Fair 2014 booth. Figures, statues and more that will look great on any GoT fan's shelf.

Get pumped up for Season 4 in April by checking out some Game of Thrones merchandise that Dark Horse has coming soon to your local comic shop!
GAME OF THRONES ROBB STARK FIGURE
Item Code: MAR140107
GAME OF THRONES ARYA STARK FIGURE
Item Code: MAR140108
GAME OF THRONES CERSEI BARATHEON FIGURE
Item Code: MAR140109
GAME OF THRONES WHITE WALKER FIGURE
Item Code: MAR140110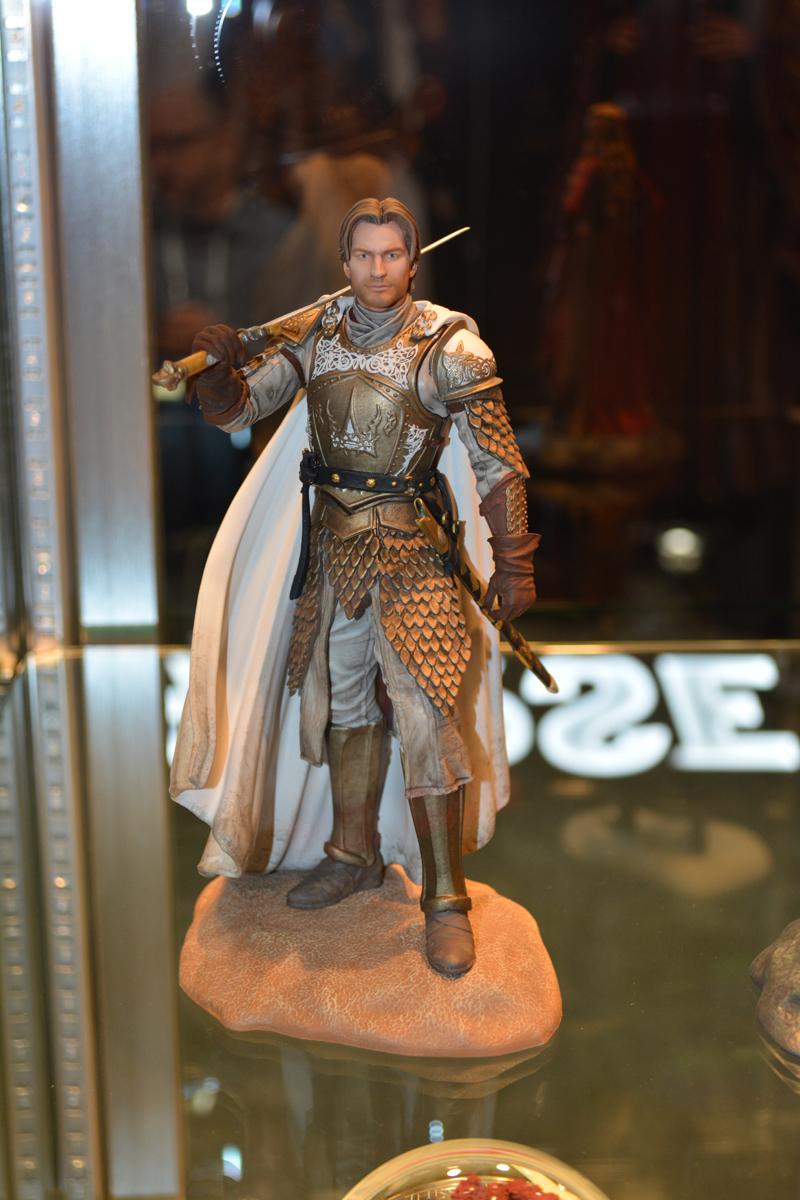 GAME OF THRONES JAIME LANNISTER FIGURE
Item Code: MAR140111
Game of Thrones Wave 2 Figures include Robb Stark, Arya Stark, Cersei Baratheon, White Walker and Jaime Lannister!

Sculpted and painted with painstaking detail, these 7-8 inch figures capture the character of the show and the likenesses of the HBO series cast.

You can pre-order them now through the March PREVIEWS catalog!
Have Sandor Clegane displayed prominently in your Game of Thrones collection with The Hound Bust!

The bust depicts him in his iconic Hound helmet that flips up, showing impeccable attention to detail.
GAME OF THRONES ARYA STARK STATUE
Item Code: DEC13014
5
The Game of Thrones Arya Stark Statue stands 11 inches tall and shows a wary Arya in the autumn woods, Needle poised.

Sculpted by Gentle Giant Studios, this piece is a stirring depiction of one of fiction's most inspiring young women. Limited edition of 1250.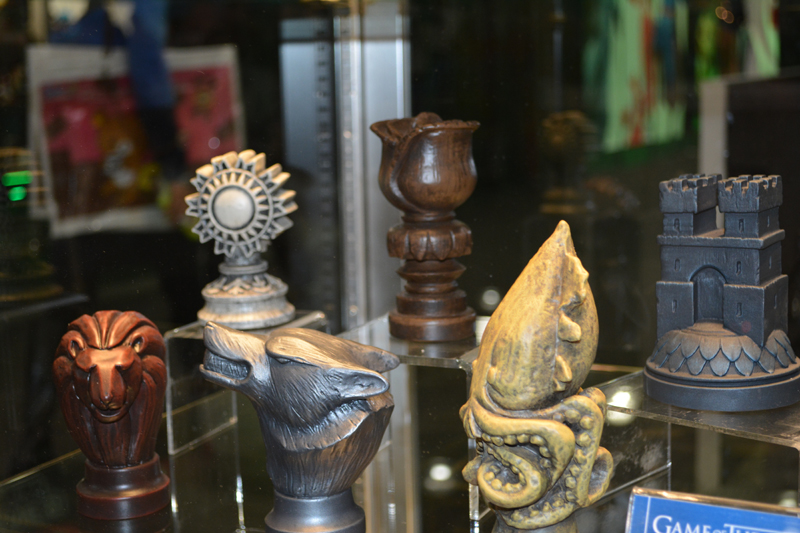 GAME OF THRONES MAP & MARKER SET
Item Code: OCT130081
Also on display was the Game of Thrones Map & Marker Set. The six individual map markers are hand-painted. Look for the set at your local comic shop on March 12th.


LIKE TOYCHESTnews on Facebook!