Hasbro's Star Wars The Black Series 6-Inch Line Gets Bigger
Feb 17, 2014
On display in the Hasbro Showroom at Toy Fair 2014 were some new additions to the Star Wars The Black Series 6-Inch Action Figure Line.

Revealed for series were Chewbacca from Episode IV, Darth Vader from Episode VI, Luke Skywalker from Episode VI, a Clone Trooper from Episode II, and another Sandtrooper (with a black pauldron.)

Chewie and Vader are actually closer to 7 inches each, making them true to scale. Darth Vader will comes with a two-piece removeable helmet and cloth cape. Luke Skywalker has two shirt panels.

Hasbro also debuted two Deluxe Action Figures in Jabba the Hutt and and a Biker Scout with Speeder Bike.

Moving Jabba's arms will open his mouth and reveal a sculpted tongue.

Also, The Black Series packaging will be larger with more of a window display and blue trim.

More figures will be announced at San Diego Comic-Con.

Emperor Palpatine was teased as one of those figures.
Click on the images below to view larger size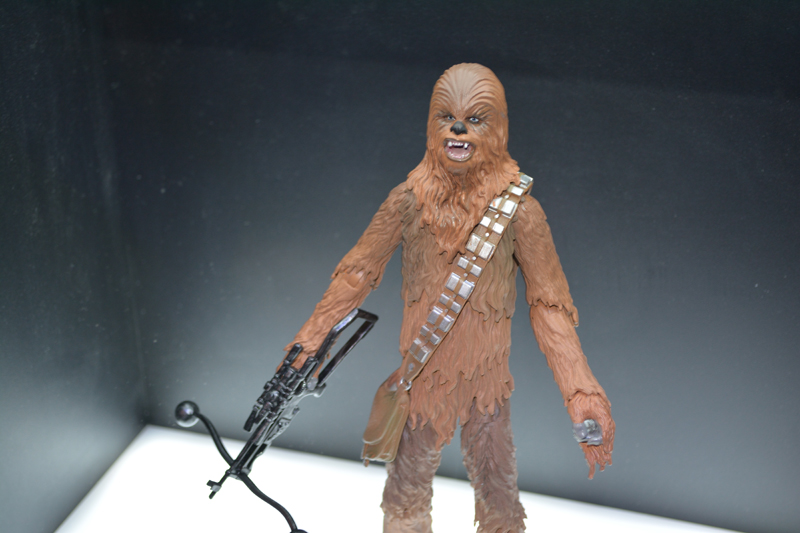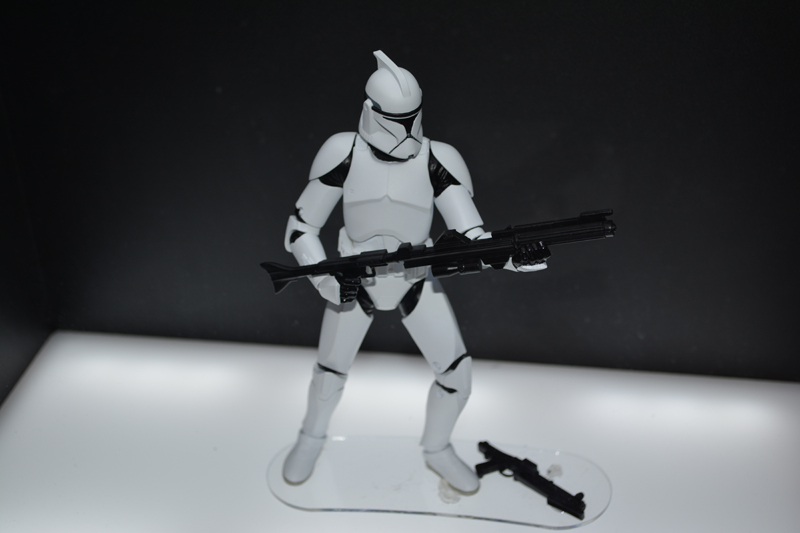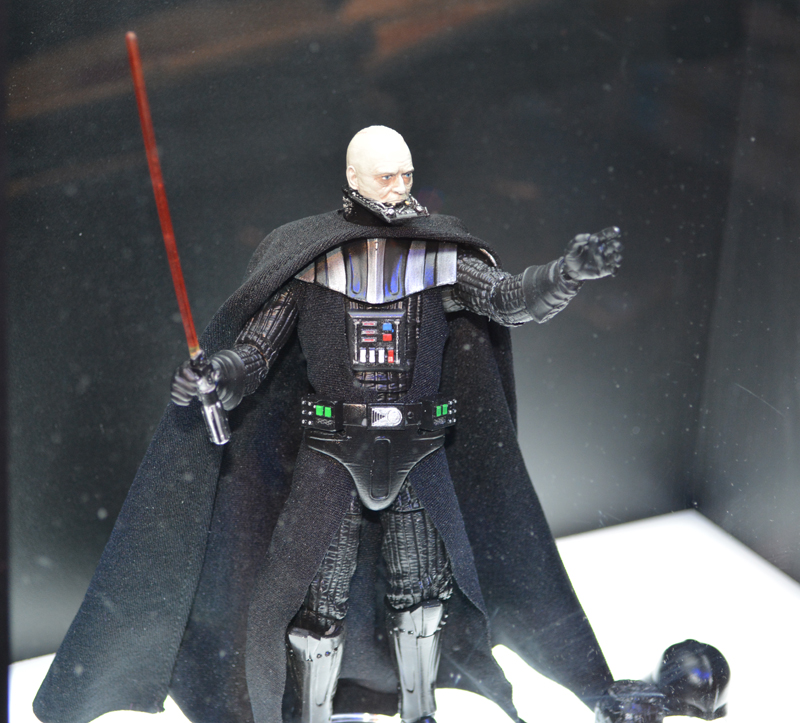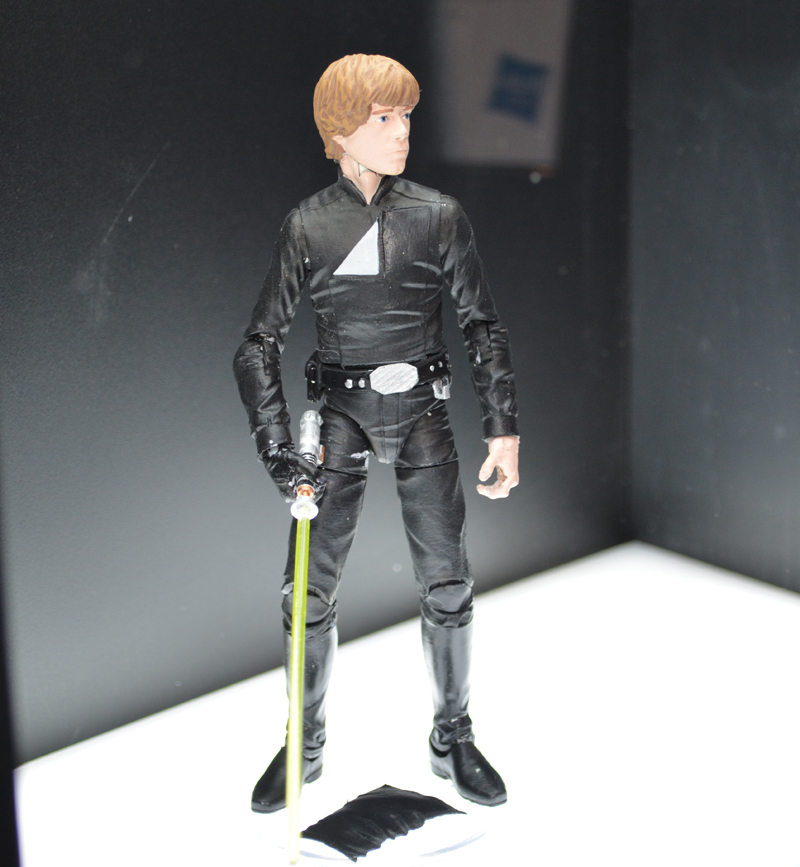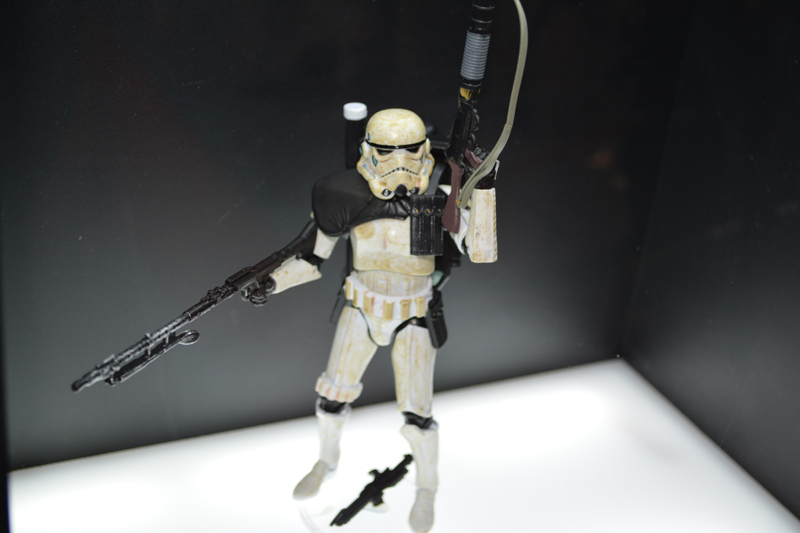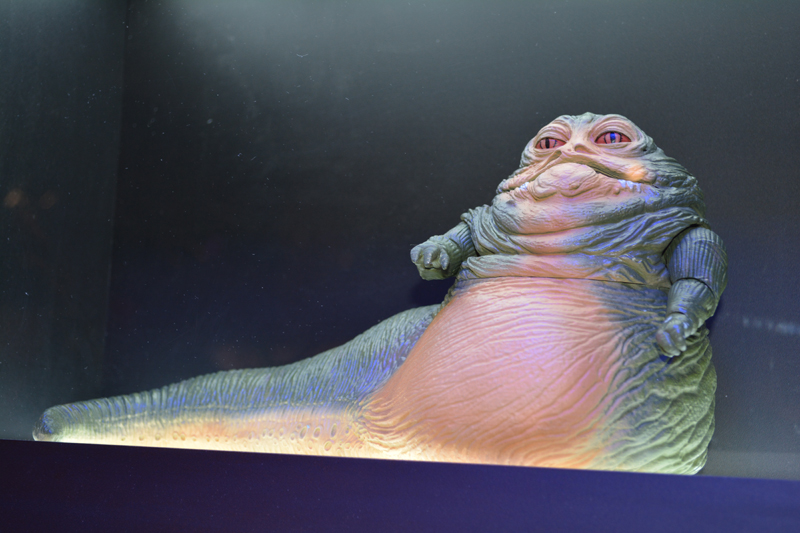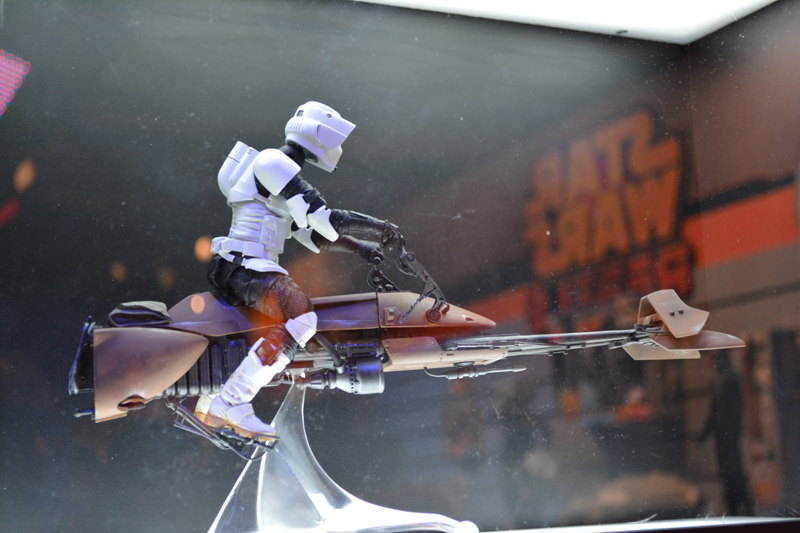 LIKE TOYCHESTnews on Facebook!