"Star Wars: Rebel Heist #1" From Dark Horse Comics
Feb 03, 2014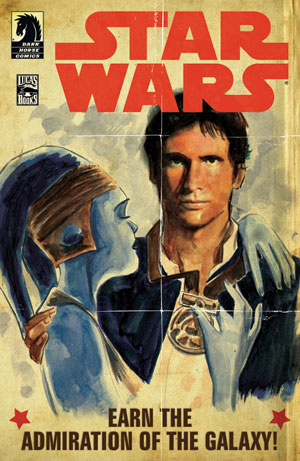 Star Wars: Rebel Heist #1
Publisher: Dark Horse Comics
(W/Cover) Matt Kindt
(P) Marco Castiello
(I) Dan Parsons
(C) Gabe Eltaeb
(Cover/Sketch cover) Adam Hughes
A young Rebel meets one of the Alliance's best for his first mission. But the young man's hero worship is crushed by the reality of Han Solo.
A botched escape, a ship that doesn't work—could it be that Solo is just a lucky bumbler whose luck has run out?

Item Code: FEB140058
Price: $3.50
PREVIEWS Page #60
In Shops 04/30/14
Click here to see the preview!
Use the PREVIEWS catalog to order this book from your local comic shop!