"Veil #1" From Dark Horse Comics
Dec 19, 2013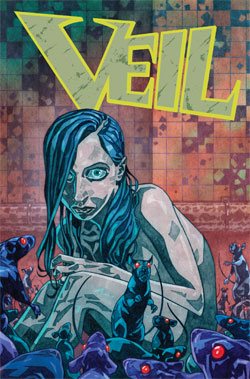 Veil #1
Publisher: Dark Horse Comics
(W) Greg Rucka
(A/Cover) Toni Fejzula
A beautiful girl wakes up in an abandoned subway station with no memory of how she got there.
When men try to hurt her . . . they wind up dead.
Where did she come from?
And what is she capable of?

Item Code: JAN140091
Price: $3.50
PREVIEWS Page #50
In Shops 03/05/14
Use the PREVIEWS catalog to order this book from your local comic shop!