PREVIEWS Staff Celebrates Issue 300!
Aug 28, 2013
The PREVIEWS catalog is now 300 issues old and the PREVIEWS crew celebrated the landmark edition with a party! Check out some photos of the cake and the people that bring you PREVIEWS each and every month!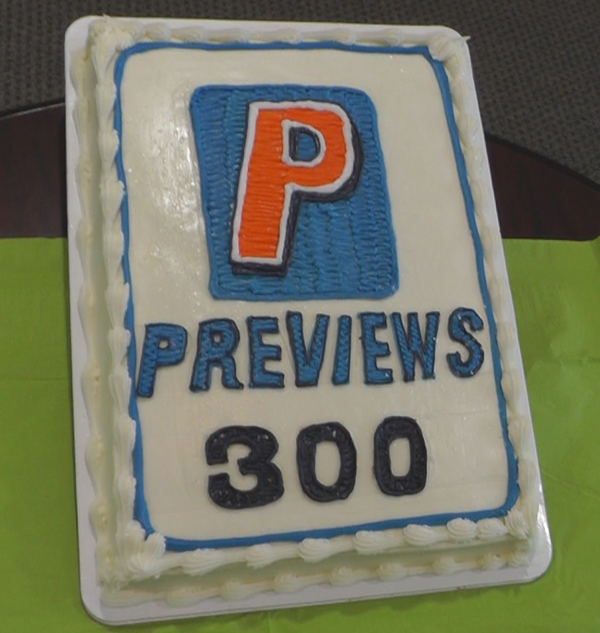 PREVIEWS Cake to mark 300 issues of being the comic industry's #1 catalog!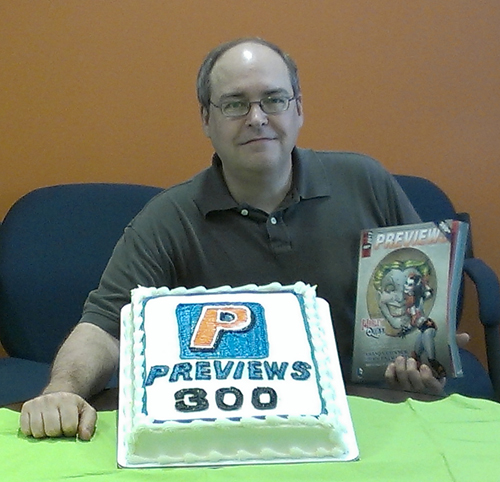 PREVIEWS Editor Marty Grosser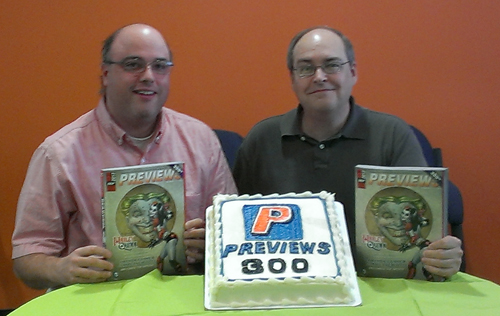 PREVIEWS Writer Allyn Gibson and Editor Marty Grosser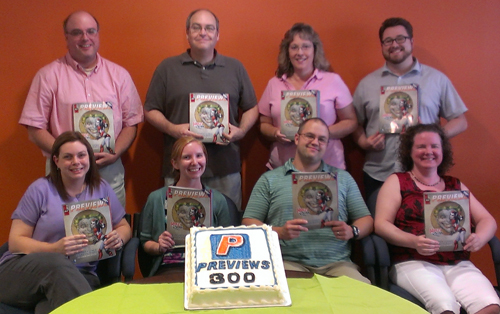 The PREVIEWS Design Team

The PREVIEWS Staff holding copies of issue #300!