Todd, The Ugliest Kid On Earth Journeys to Hell Through PBS?
Aug 01, 2013
Irreverent and politically incorrect is a quick way to describe Todd, The Ugliest Kid on Earth from Image Comics. Todd, the infectiously optimistic paper-bag-wearing kid, tickles every taboo in one wild ride filled with ax murderers, cults, celebrity stalkers, and a neo-Nazi prison gang.

And that's just in the first arc of the series which is available as a trade paperback (JUN130497) on August 7th at comic shops everywhere.

Writer Ken Kristensen is ready to push the envelope even more by having Todd mix things up with Charlie Rose, PBS and even the Devil himself!

Watch the PREVIEWSworld interview above as Vince Brusio talks with Ken about the future of Todd, The Ugliest Kid on Earth in comics and on television.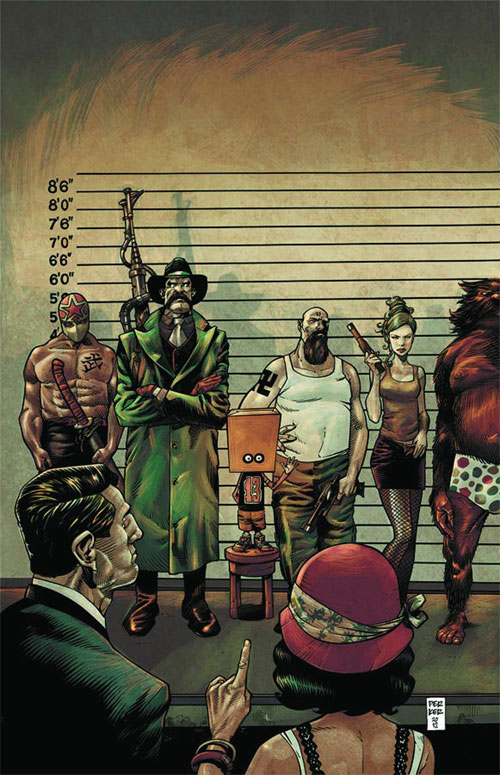 TODD THE UGLIEST KID ON EARTH TP VOL 01
Item Code: JUN130497
TODD THE UGLIEST KID ON EARTH #5
Item Code: JUL130431
TODD THE UGLIEST KID ON EARTH #6
Item Code: AUG130720