San Diego Comic Con 2013 — Let The Party Begin
Jul 19, 2013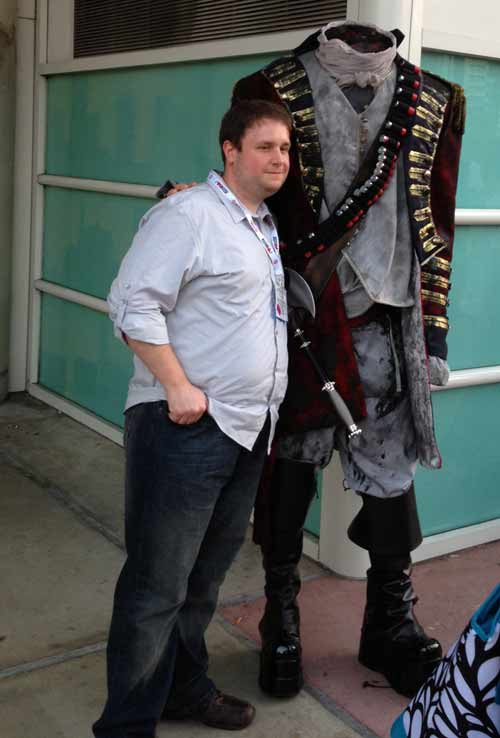 It was the second swing at San Diego Comic Con, and this time the full monty was underway as the show kicked off at 9:30 in the morning, and didn't end until 7pm. General admission allowed for the "come one, come all" crowd that wasted no time in rushing inside the convention center to scarf up exclusives and other assorted collectibles. In mere minutes, the floor was packed. And we immediately whipped out our cameras to start taking pictures so as to give you snapshots of the people and booths that stretched as far as the eye could see. Here are but a few of the sights we took in on Thursday, dividing our time among creator interviews, signings, and cosplayers that were always ready to strike a pose for shutterbugs.
Many thanks to the creators who shared a few words with us at the booths (including our own). So many people like Jeff Lemiere, David Wohl, Joshua Williamson, John Layman, Scott Snyder, Kevin Eastman, and Brian Michael Bendis really made our day when they took time out of their dayh for pictures and a few words about what they're doing on their respective books.
Cheers, people! We'll see you all again tomorrow.
And we'll be posting more of the interviews pronto!