Buckle Up for Buckle-Down's Seatbelt Belts and Wallets
May 13, 2013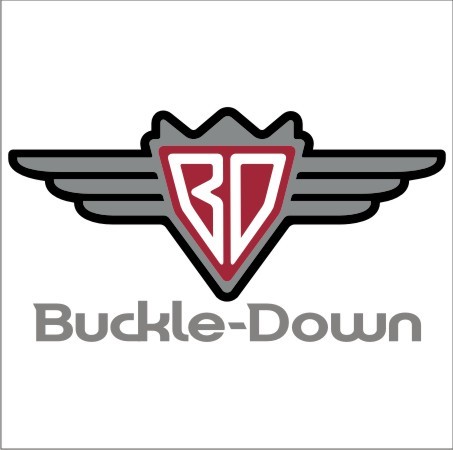 You may have the shirts, the hats, the socks. But do you have the belt? The wallet? These cool seatbelt belts and wallets from Buckle-Down will have every fan feeling like a rock star.
Buckle-Down manufactures seatbelt belts, pet accessories, buckles, web belts, bags, cuffs, key chains and wallets. All products are manufactured in the USA.

Included in line of wallets and seatbelt belts are Walking Dead, My Little Pony, and superhero imagery/logos.

See these items in the May PREVIEWS catalog!




VENOM COLLAGE
SEATBELT BELT
(MAY132239, $27.00)


MY LITTLE PONY
BRONY BI-FOLD WALLET
(MAY132267, $16.00)




WALKING DEAD ZOMBIES
SEATBELT BELT
(MAY132279, $27.00)




WALKING DEAD FISH TANK BI-FOLD WALLET
(MAY132283, $16.00)




BATMAN SYMBOL COLLAGE SEATBELT BELT
(MAY132135, $27.00)



MY LITTLE PONY BRONY HINGE WALLET
(MAY132268, $22.00)

Currently Available for Preorder

Item Code

Description

Price

WALKING DEAD FISH TANK BI-FOLD WALLET

$16.00

WALKING DEAD ZOMBIE EATING BI-FOLD WALLET

$16.00

WALKING DEAD ZOMBIE WOMAN BI-FOLD WALLET

$16.00

MY LITTLE PONY BRONY HINGE WALLET

$22.00

MY LITTLE PONY BRONY BI-FOLD WALLET

$16.00

WALKING DEAD LOGO ZOMBIE SEATBELT BELT

$27.00

WALKING DEAD ZOMBIES SEATBELT BELT

$27.00

WD WEST GEORGIA CORRECTIONAL FACILITY SEATBELT BELT
$27.00
MAY132266
MY LITTLE PONY GROUP SEATBELT BELT
$27.00
MAY132265
MY LITTLE PONY DOCTOR WHOOVES SEATBELT BELT
$27.00
MAY132264
MY LITTLE PONY BRONY SEATBELT BELT
$27.00
MAY132241
MARVEL HEROES COLLAGE SEATBELT BELT
$27.00
MAY132240
PUNISHER SYMBOL COLLAGE SEATBELT BELT
$27.00
MAY132239
VENOM COLLAGE SEATBELT BELT
$27.00
MAY132212
DOMO COLLAGE SEATBELT BELT
$27.00
MAY132134
SUPERMAN SYMBOL COLLAGE SEATBELT BELT
$27.00
MAY132135
BATMAN SYMBOL COLLAGE SEATBELT BELT
$27.00