In Comic Shops 5/15/2013: B.P.R.D. Hell on Earth #107: Wasteland Part 1
May 09, 2013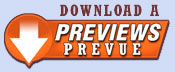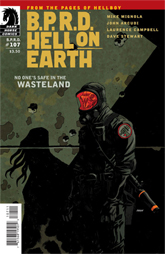 Publisher: Dark Horse Comics

(W) Mike Mignola, John Arcudi
(A) Laurence Campbell
(CA) Dave Stewart, Dave Johnson

Johann leads a B.P.R.D. team on a rescue mission in Chicago to locate the group of agents lost in B.P.R.D. Hell on Earth: The Abyss of Time.

What they find is a devastated city, full of giant Ogdru Hem, and a flood of humans transformed into monsters.


---
Item Code: MAR130046 In Shops: 5/15/2013 Price: $3.50

---
Are you following PREVIEWSWorld on Twitter yet? Follow @PREVIEWSworld