In Comic Shops 4/17/2013: Bloodshot #10
Apr 17, 2013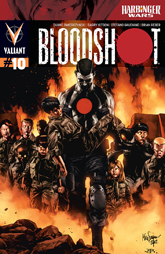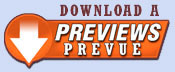 Publisher: Valiant Entertainment

(W) Duane Swierczynski
(A) Barry Kitson
(CA) Mico Suayan

All-new arc, all-new jumping-on point! HARBINGER WARS continues in a standalone, four-part arc of BLOODSHOT, featuring comics legend Barry Kitson (Fantastic Four)!

o Bloodshot has banded together with Project Rising Sprit's most dangerous escapees.

o Can he shape them into a force for good - or are they too far gone?

o Find out in PART ONE of HARBINGER WARS: BLOODSHOT!
---
Item Code: FEB131159 In Shops: 4/17/2013 Price: $3.99

---
Are you following PREVIEWSWorld on Twitter yet? Follow @PREVIEWSworld