April is WTF Month in the DC Universe!
Jan 30, 2013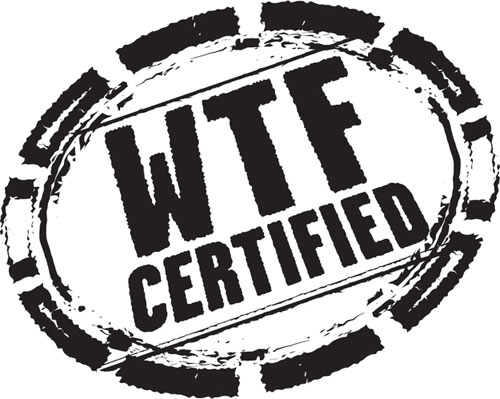 As seen in the February PREVIEWS catalog, April is WTF month in the DC Universe!

Every DCU title will feature the WTF certified stamp of approval this month—it's a symbol of DC's dedication to the retail community and to readers! And every DCU title this month has a WTF moment in it that's going to leave readers in a state of shock!

To show just how special these stories are, the entire array of DCU titles will feature fold-out covers!

A story on Buzzfeed revealed a few details on some things readers can expect:

- Booster Gold reappears while an entire team disappears
- One team is trapped in a bottle while another is changed completely
- Some heroes change their colors and other change allegiances
- Pandora battles to the death
- A close encounter of The Dark Knight kind
- There's a new, old Creeper and some old New Gods
- One hero quits, and another hero dies


See all the April DC Comics WTF Certified Covers in the February PREVIEWS Catalog!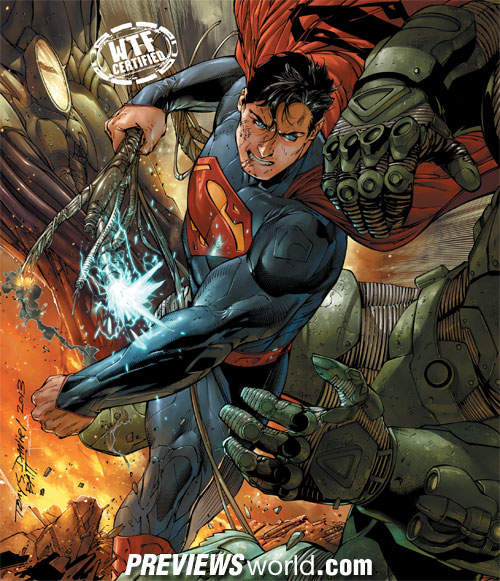 Action Comics #19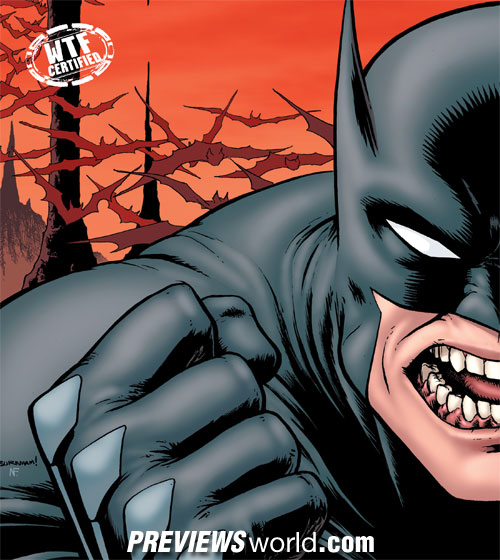 Batman, Incorporated #10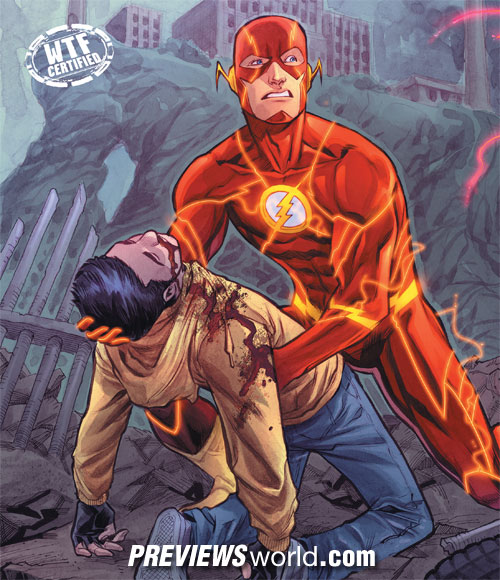 The Flash #19