Spotlight on NBM's Family Ties
Jan 15, 2013

FAMILY TIES
NBM
(W) Eric Hobbs
(A/CA) Noel Tuazon
Item Code: JAN131208
Price: $14.99
In Comic Shops: 3/27/2013

The authors of the highly acclaimed The Broadcast are back with another pulse-pounding graphic novel. Hoping to secure a future for his children, an aging Alaskan crime boss looks to retire and divide his empire amongst his three heirs.

But when his idealistic son refuses the inheritance, the old man disowns him. This turns out to be a fatal mistake when he sees his cold-blooded daughters use their new-found power and influence against him.

Inspired by the classic play King Lear, The Godfather meets Shakespearean tragedy in this epic tale of betrayal and loss.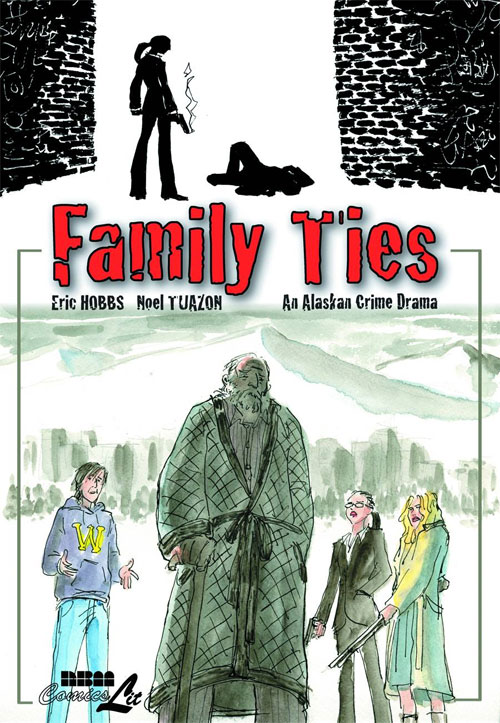 Click on the preview pages below to see larger images
Pre-order Family Ties now at your local comic shop! Go to http://www.comicshoplocator.com or call 1-888-COMIC-BOOK to find a shop near you!