Diamond and Moulinsart S.A. Partner to Bring Tintin Merchandise to Specialty Stores
Dec 11, 2012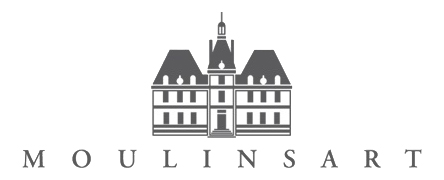 Moulinsart S.A.– the company established to protect and promote the work of Hergé, the creator of the internationally beloved boy reporter Tintin – has selected Diamond Comic Distributors as its exclusive distributor of The Adventures of Tintin merchandise to specialty stores in North America and the Philippines.

The announcement is a key step in Moulinsart's first ongoing and comprehensive program of Tintin collectibles, comics, and limited availability products in North America, and includes Tintin products from Little Brown, Last Gasp, Moulinsart, and other companies. A primary goal of the program is to grow the sales and brand awareness for the storied Tintin property in North America.



Diamond began offering Tintin collectibles and merchandise in its monthly PREVIEWS catalog starting in June of this year, with many of the first wave of Tintin products releasing to comic book shops this past month. Tintin products will continue to remain a focus in upcoming PREVIEWS catalogs with its own dedicated pages of products. For an overview of the quality Tintin merchandise available now and coming soon to stores, visit Diamond's Toychestnews site by clicking here.
"We're thrilled to be working with our new partner, Diamond Comics Distributors," said Nick Rodwell, Director of Moulinsart S.A. "Diamond has a long and impressive history of bringing great international characters to the US market and beyond. We look forward to a long and fruitful partnership with the world's largest distributor of English-language comics, graphic novels, and related pop-culture merchandise. Thanks to the Diamond Comics team, Tintin's next great adventures will be in America and the Philippines!"

"Although many U.S. fans became aware of Tintin with the Steven Spielberg/Peter Jackson film released in 2011, the international Adventures of Tintin have been known worldwide for many years," said John Parker, VP of Business Development at Diamond Comic Distributors. "We at Diamond are ecstatic to be involved in the expanded introduction of Tintin's stories and awesome collectible and novelty products to the thousands of stores in our network."

Tintin Mountaineer Limited Edition Statue
(NOV121907, $410.00)

Tintin Box Scene - Tintin Cowboy
(NOV121906, $30.00)


Tintin Box Scene - Holding the Unicorn
(NOV121905, $30.00)
Available Now!

Item Code

Description

Price

TINTIN SNOWY AND ELEPHANT PLUSH (C: 1-1-3)

$46.00

TINTIN SUBMARINE LIMITED NUMBERED EDITION (C: 1-1-3)

$300.00

TINTIN SNOWY SITTING 4CM PVC FIGURE (C: 1-1-3)

$7.15

TINTIN PLUSH SNOWY AND PARROT (C: 1-1-3)

$29.99

TINTIN SHARK SUBMARINE METAL KEYRING (C: 1-1-3)

$18.99

TINTIN POTICHE METAL KEYRING (C: 1-1-3)

$18.99

TINTIN TRANSPORTS CLASSIC EL DORADO CAR (C: 1-1-3)

$51.00

TINTIN TRANSPORTS THOMPSONS CITROEN #1 (C: 1-1-3)

$51.00

TINTIN TINTIN IN AMERICA RELIEF (C: 1-1-3)

$9.99

TINTIN COSMONAUT BOX COVER (C: 1-1-3)

$26.00

TINTIN EXPLORERS ON THE MOON RELIEF (C: 1-1-3)

$9.99

TINTIN TINTIN IN TIBET RELIEF (C: 1-1-3)

$9.99

TINTIN PLUSH SNOWY AND CROCODILE (C: 1-1-3)

$36.00

TINTIN ROCKET 8.5 CM PVC KEYRING (C: 1-1-3)

$8.00

TINTIN 96PC BUTTON ASST (NET) (C: 1-1-3)

$95.72

TINTIN PVC FIGURINE -KNIGHT OF HADOQUE 11CM (C: 1-1-3)

$6.00

TINTIN PVC FIGURINE -THOMSON WALKING STICK 9CM (C: 1-1-3)

$6.00

TINTIN OSCAR-TINTIN PLASTIQUE TRANSLUCENT FIGURINE (C: 1-1-3

$20.00

TINTIN OSCAR-TINTIN PLASTIQUE GREEN FIGURINE (C: 1-1-3)

$20.00

TINTIN OSCAR-TINTIN PLASTIQUE BLUE FIGURINE (C: 1-1-3)

$20.00

TINTIN OSCAR-TINTIN PLASTIQUE BLACK FIGURINE (C: 1-1-3)

$20.00
Coming Soon! Reorder Now!


Item Code

Description

Price

Ship Date

TINTIN BOX SCENE -TINTIN HOLDING THE UNICORN (C: 1-1-3)

$30.00

01/30/13

TINTIN BOX-SCENE TINTIN COW-BOY (C: 1-1-3)

$30.00

01/30/13

TINTIN MOUNTAINEER LIMITED NUMBERED EDITION STATUE (C: 1-1-3)

$410.00

01/30/13

TINTIN LOTUS 9CM PVC FIGURINE (C: 1-1-3)

$10.00

01/30/13

TINTIN MEETINGS TINTIN & ZORRINO STATUE (C: 1-1-3)

$570.00

01/30/13

TINTIN MUG SET TINTIN & SNOWY (C: 1-1-3)

$24.00

01/30/13

TINTIN MUG SET TINTIN & HADDOCK (C: 1-1-3)

$24.00

01/30/13

TINTIN TRANSPORTS LA LANCIA ITALIEN #26 (C: 1-1-3)

$36.00

01/30/13

TINTIN MODEL CAR THE CORONETS DODGE (C: 1-1-3)

$36.00

01/30/13
Pre-Order Now!


Item Code

Description

Price

Ship Date

TINTIN BOXED MAGIC MUG- TINTIN & THE BIRDS (C: 1-1-1)

$26.00

02/27/13

TINTIN BOXED MAGIC MUG- THE SUBMARINE (C: 1-1-1)

$26.00

02/27/13

TINTIN TRANSPORTS- EN VOITURE BORDURE #16 (C: 1-1-1)

$36.00

02/27/13

TINTIN TRANSPORTS VOITURE DE WANG JEN GHIE #2 (C: 1-1-1)

$52.00

02/27/13

TINTIN BEST WISHES LIMITED ED METAL SCULPTURE (C: 1-1-1)

$270.00

02/27/13

TINTIN MEETINGS-TINTIN & TCHANG RESIN STATUE

$510.00

02/27/13

TINTIN BOX SCENE- TINTIN AT THE FLEAMARKET (C: 1-1-1)

$30.00

02/27/13

TINTIN BOX SCENE- TINTIN AT HOME (C: 1-1-1)

$30.00

02/27/13

TINTIN HADDOCK THE MARINER RESIN STATUE (C: 1-1-1)

$340.00

02/27/13

TINTIN COLL EXPRESSIONS-TINTIN TRIO LEAD FIGURINES

$245.00

02/27/13

TINTIN COLL FACSIMILE ED SECRET O/T UNICORN HC (C: 0-1-1)

$60.00

03/06/13

TINTIN COLL FACSIMILE ED RED RACKHAMS TREASURE HC (C: 0-1-1)

$60.00

03/06/13
Top Selling Tintin Items

Rank

Item Code

Description

Price

1

TINTIN TRENCHCOAT 8.5CM PVC FIGURE (C: 1-1-3)

$7.15

2

TINTIN SNOWY SITTING 4CM PVC FIGURE (C: 1-1-3)

$7.15

3

TINTIN CAPT HADDOCK RALLY 9CM PVC FIGURE (C: 1-1-3)

$7.15

4

TINTIN ROCKET 29 CM RESIN FIGURINE (C: 1-1-3)

$117.00

5

TINTIN COSMONAUT BOX COVER (C: 1-1-3)

$26.00