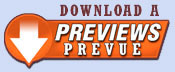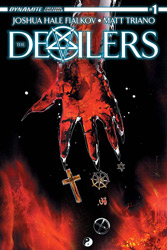 Publisher: Dynamite Entertainment
(W) Joshua Hale Fialkov
(A) Matt Triano
(Cover) Jock
When the world is under siege from the pits of hell, it's up to the Devilers to set things right. Seven of the world's greatest exorcists pit themselves against Satan's army, and all of creation hangs in the balance. From the writer of The Bunker, The Ultimates, and I, Vampire comes a horror fueled adventure through hell itself.


---
Item Code: MAY141255 In Shops: 7/16/2014 Price: $2.99

---
Are you following PREVIEWSWorld on Twitter yet?