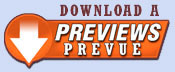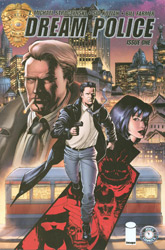 Publisher: Image Comics/Joe's Comics

(W) J. Michael Straczynski
(A/Cover) Sid Kotian
Dream Police Detectives Joe Thursday and Frank Stanford have been partners for as long as they can remember, patrolling the alternate universe of dreams, nightmares, and the great void beyond, an alternate but very real dimension of changelings, echoes, wisps, ethers, and nightwalkers, those who died in their sleep and wander the dreamscape forever. They've seen it all. But when Frank steps away and disappears...and the woman who returns says she's Joe's partner, that she's always been Joe's partner...he begins a journey into the unknown that will shake the dreaming down to its very foundations.
---
Item Code: FEB140494 In Shops: 4/30/2014 Price: $2.99

---
Are you following PREVIEWSWorld on Twitter yet?