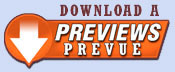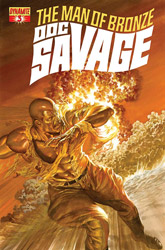 Publisher: Dynamite Entertainment

(W) Chris Roberson
(A) Bilquis Evely
(Cover) Alex Ross

It is 1961, and Doc Savage's team of aides includes old veterans who have been with him from the beginning, and young newcomers who are experts in the frontiers of science and invention. Doc is about to unveil his greatest discovery, one which could change the course of history and improve the lives of everyone on Earth. But a madman with an atomic bomb has other plans.
---
Item Code: DEC131045 In Shops: 2/26/2014 Price: $3.99

---
Are you following PREVIEWSWorld on Twitter yet?