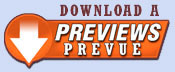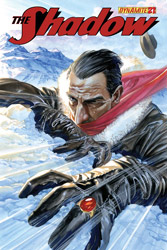 Publisher: Dynamite Entertainment

(W) Chris Roberson
(A) Giovanni Timpano
(Cover) Alex Ross

The Shadow's search for the secret of the girasol has lead him from the concrete canyons of New York City, to the snowy wastes of Siberia, and now to the peaks of the Himalayas, the fabled Roof of the World. But will he find the answers he seeks there, or only his own death?
---
Item Code: OCT131084 In Shops: 1/8/2014 Price: $3.99

---
Are you following PREVIEWSWorld on Twitter yet?