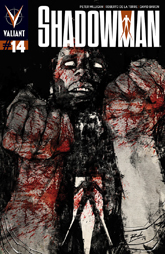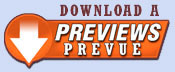 Publisher: Valiant Entertainment

(W) Peter Milligan
(A/CA) Roberto De La Torre
Infernal weapons!

As the Shadowman loa begins to exert its influence over him in even more unexpected ways, Jack Boniface is quickly coming to terms with the darkness inside him and finding out firsthand just how brutal unchecked power can be. With word of Shadowman's increased unpredictability spreading across New Orleans, the Abettors grow even more suspicious of their newest trainee...and begin to consider drastic measures.
---
Item Code: NOV131280 In Shops: 1/8/2013 Price: $3.99

---
Are you following PREVIEWSWorld on Twitter yet?