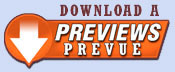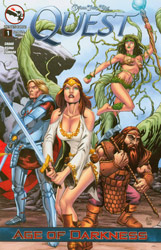 Publisher: Zenescope Entertainment

(W) Patrick Shand
(A) Sergio Osuna, David T. Cabrera
A brand new epic fantasy series from Pat Shand (Robyn Hood, Unleashed) begins now! A rogue princess Aisling teams up with Blake, a fallen Wonderland knight, and Bolder, a dwarf banished from his home, to protect the realm of Myst from the dark shadows of its past. Journey with this ragtag team of disgraced warriors as they fight for redemption in a world that has forgotten them.


---
Item Code: SEP131420 In Shops: 11/27/2013 Price: $3.99

---
Are you following PREVIEWSWorld on Twitter yet?