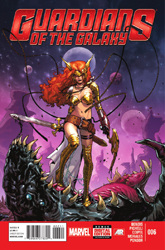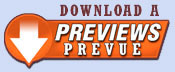 Publisher: Marvel Comics

(W) Brian Michael Bendis, Neil Gaiman
(A/CA) Sara Pichelli

• The blockbuster new series hits hard as Marvel's newest superstar Angela comes right for the Guardians!

• Round one is Gamora versus Angela...with an entire universe at stake!



---
Item Code: JUN130619 In Shops: 9/25/2013 Price: $3.99

---
Are you following PREVIEWSWorld on Twitter yet?