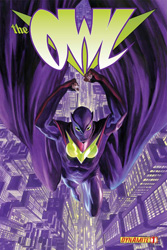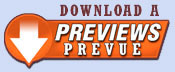 Publisher: Dynamite Entertainment

(W) J. T. Krul
(A) Hubert Khan Michael
(Cover) Alex Ross
Fear the shadows, the Owl has returned! Lost for 50 years in an ethereal limbo, the Owl has come back to find a violent and desperate world of strangers. The woman he loved is gone, but he remains determined to continue his fight for justice. Can the Owl withstand the challenges awaiting him... or will this new reality crush his body and spirit?
---
Item Code: MAY131021 In Shops: 7/3/2013 Price: $3.99

---
Are you following PREVIEWSWorld on Twitter yet?