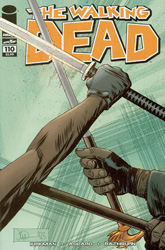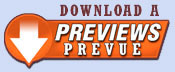 Publisher: Skybound/Image Comics

(W) Robert Kirkman
(A/Cover) Charlie Adlard, Cliff Rathburn

Ezekiel told Kal everything. It was a really dumb mood. That's what happens when you get careless. Hope sometimes makes you stupid. Now Ezekiel has to clean up his mess. And that means taking care of Kal...and...Michonne?
---
Item Code: MAR130595 In Shops: 5/8/2013 Price: $2.99

---
Are you following PREVIEWSWorld on Twitter yet?