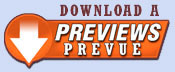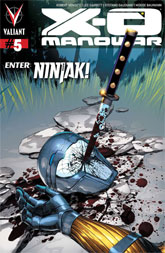 Publisher: Valiant Entertainment

(W) Robert Venditti
(A) Lee Garbett
(CA) Mico Suayan

Jump on board the smash hit series of the summer as two Valiant legends collide for the first time! The X-O Manowar armor has fallen to Earth - and now the world's most lethal intelligence agent has a new target. But who is the operative known as Ninjak? And who - or what - has marked Aric of Dacia for death by his blade? Find out as the all-new Ninjak makes his shocking first appearance - and cuts his way to the forefront of the Valiant Universe.




---
Item Code: JUL121254 In Shops: 9/12/2012 Price: $3.99
---
Are you following PREVIEWSWorld on Twitter yet?