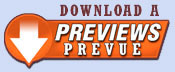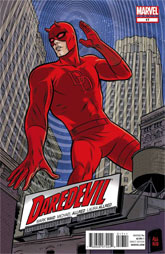 Publisher: Marvel Comics

(W) Mark Waid
(A/CA) Paolo Rivera

The return of someone Matt thought was gone forever!
The debut of a new menace in New York - the killer called Coyote!
And just how sane IS Matt Murdock?
The Eisner nominated creative team is reunited as Paolo Rivera returns!





---
Item Code: JUN120656 In Shops: 8/15/2012 Price: $2.99
---

Writer Mark Waid talked with PREVIEWSworld about Daredevil. Watch the video here.

Are you following PREVIEWSWorld on Twitter yet?