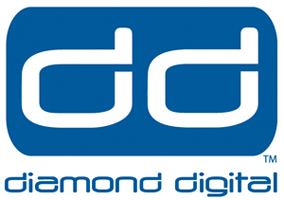 Diamond Digital is a unique initiative that lets your local comic book shop retailer sell digital comics and graphic novels directly to you.

Below you'll find a complete list of the comic and graphic novels released digitally through Diamond Digital this week.

If you are in your comic book shop, tell your retailer that you'd like to purchase a digital comic book and they'll give you a download code.

If you are online, many retailers have digital comics available directly from their websites, so you can pay and download your digital copy at your own convenience.

Make sure you download the unique Digital Comics Reader app at www.digitalcomicsreader.com. It's available for use on the web, Apple iPhone or for Android phones.


NEW FROM DIAMOND DIGITAL THIS WEEK:
IDW

Star Trek: The Next
Generation -- Hive #1
JUL120282E, $1.99


IMAGE

The Walking Dead
#102
JUL120522D, $2.99


BOOM!

Peanuts Vol. 2
#2
JUL120911E, $3.99

PREMIER PUBLISHERS

ITEM CODE
DESCRIPTION
PRICE
IDW PUBLISHING
JUL120371E
30 DAYS OF NIGHT ONGOING #10
$1.99
JUL120350E
BATTLE BEASTS #3
$1.99
JUL120334E
COBRA ONGOING #17
$1.99
JUL120338E
DANGER GIRL GI JOE #3
$1.99
JUN120388E
DOROTHY OF OZ PREQUEL #4
$3.99
JUL120343E
GHOSTBUSTERS ONGOING #13
$1.99
JUL120297E
GODZILLA HALF CENTURY WAR #2
$1.99
JUL120295E
GODZILLA ONGOING #5
$1.99
JUL120352E
KISS #4
$1.99
JUL120369E
POUND GHOULS NIGHT OUT #1
$1.99
JUL120282E
STAR TREK NEXT GENERATION HIVE #1
$1.99
JUL120278E
STAR TREK ONGOING #13
$1.99
JUL120303E
TRUE BLOOD ONGOING #5
$1.99
JUL120305E
WOMANTHOLOGY SPACE #1
$1.99
IMAGE COMICS
JUN120537D
ARTIFACTS #21
$3.99
MAR120489D
LIL DEPRESSED BOY #13
$3.99
JUL120389D
PETER PANZERFAUST #6
$3.99
JUL120406D
REBEL BLOOD TP (MR)
$14.99
JUL120515D
REVIVAL #3
$2.99
JUL120522D
WALKING DEAD #102 (MR)
$2.99
COMICS & GRAPHIC NOVELS

ITEM CODE
DESCRIPTION
PRICE
ARCHIE COMIC PUBLICATIONS
JUL120775E
SONIC UNIVERSE #44
$2.99
BOOM! STUDIOS
JUL120883E
EXTERMINATION #4 MAIN CVRS
$3.99
JUL120911E
PEANUTS VOL 2 #2
$3.99
JUL120902E
ROGER LANGRIDGES SNARKED #12
$3.99

Find a comic shop near you! Go to www.comicshoplocator.com or call 1-888-COMIC-BOOK!