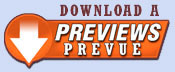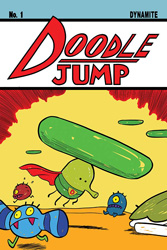 Publisher: Dynamite Entertainment

(W) Meredith Gran
(A) Steve Uy
(Cover) Meredith Gran
The hugely popular, award-winning game makes its comic debut! Our jump-inclined hero Doodler has landed in a mysterious wintry world -- and an inhospitable one, at that! With the help of an enthusiastic new friend, can he dodge killer penguins and weather the storm?
---
Item Code: APR141091 In Shops: 6/18/2014 Price: $3.99

---
Are you following PREVIEWSWorld on Twitter yet?