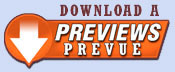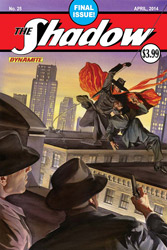 Publisher: Dynamite Entertainment

(W) Chris Roberson
(A) Giovanni Timpano
(CA) Dean R. Motter
Final Issue! The Zombie Queen of Chinatown and her undead horde have the city in a death's grip, and the Shadow knows that he cannot defeat them alone. Only with the help of his entire network of aides and associates is there a chance that he can save the city.
---
Item Code: FEB141199 In Shops: 5/14/2014 Price: $3.99

---
Are you following PREVIEWSWorld on Twitter yet?