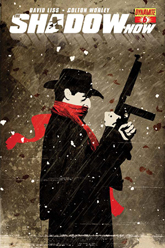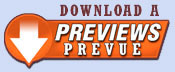 Publisher: Dynamite Entertainment

(W) David Liss
(A) Colton Worley
(CA) Tim Bradstreet
FINAL ISSUE!!! New York has been plunged into darkness and chaos looms as Khan attempts to restore his youth while his granddaughter seeks to stop the Shadow.

This is the moment of truth, as the Shadows plans, at long last reveal, begin to unfold, but will it be enough to stop Khan and save New York City? It's the final chapter of the Shadow's return!

---
Item Code: FEB141202 In Shops: 4/23/2014 Price: $3.99

---
Are you following PREVIEWSWorld on Twitter yet?