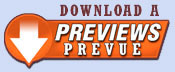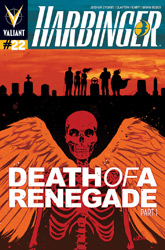 Publisher: Valiant Entertainment
(W) Joshua Dysart
(A) Clayton Henry
(Cover) Michael Walsh
All-New Arc! Death Of A Renegade - Part 1 (of 3)! Peter Stanchek and his wayward team of teenage Renegades thought they had found freedom. They thought they could get their old lives back. They thought they could bring down Toyo Harada and the Harbinger Foundation. They were wrong. And now one of them will die.
---
Item Code: FEB141479 In Shops: 4/23/2014 Price: $3.99

---
Are you following PREVIEWSWorld on Twitter yet?