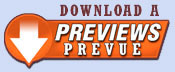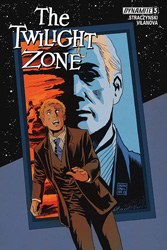 Publisher: Dynamite Entertainment

(W) J. Michael Straczynski
(A) Guiu Vilanova
(CA) Francesco Francavilla
When Trevor Richmond left behind his old life, the last thing he expected was that someone else might move in to take his place. But that's exactly what has happened. Who is the man everyone now knows as Trevor? Where did he come from, and maybe more to the point...what does he want? The secrets are revealed right here.


---
Item Code: JAN141101 In Shops: 3/5/2014 Price: $3.99

---
Are you following PREVIEWSWorld on Twitter yet?