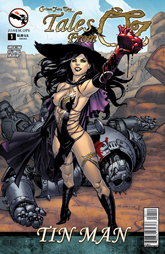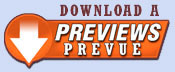 Publisher: Zenescope Entertainment

(W) Dan Wickline
(A) Noah Salonga
(CA) Richard Ortiz

Once a peaceful wood-cutter, the woodsman dared to disobey the rules of the Wicked Witch of the West. But losing his humanity did not quench his desire for one of the most basic human needs: love.

The first issue in the brand new TALES FROM OZ series tells the story of how the Tin Man lost his heart and became a hollow shell.


---
Item Code: NOV131337 In Shops: 1/29/2013 Price: $2.99

---
Are you following PREVIEWSWorld on Twitter yet?