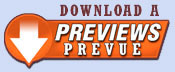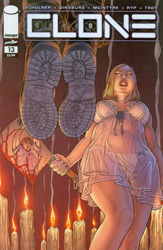 Publisher: Image Comics/Skybound

(W) David Schulner & Various
(A/Cover) Juan Jose Ryp

"Have you considered the moral and ethical ramifications of cloning?" The balance between Luke's resistance and the anti-clone movement shifts here...in what is sure to be the most intense issue of Clone yet. This is not an understatement. Metal objects that are used as incentives for men to procreate? Yeah. You will cringe on this one.
---
Item Code: OCT130597 In Shops: 12/31/2013 Price: $2.99

---
Are you following PREVIEWSWorld on Twitter yet?